DECHEMA/CCPS' HAZOP Studies and Other PHA Techniques for Process Safety and Risk Management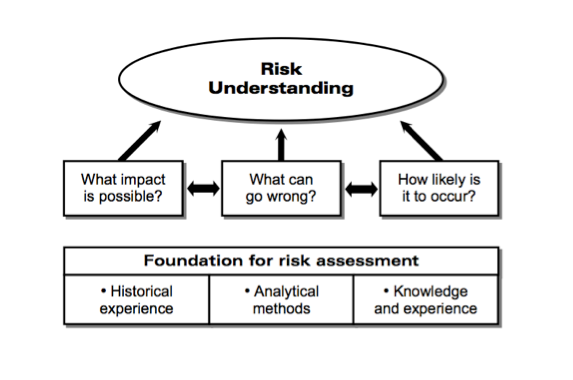 Course ID:

Type:

Face-to-Face Course

Language:

Skill Level:

Duration:

CEUs:

PDHs:

Accrediting Agencies:
Process hazard analysis (PHA) goes beyond merely identifying if a hazard exists. It involves understanding the negative impact of the hazard in the workplace and how to eliminate it. Join hazard risk/evaluation expert Robert Johnson as he addresses how to prepare for, conduct and report an effective PHA while complying with the latest regulations. Attend and you'll receive the CCPS book Guidelines for Hazard Evaluation Procedures, 3rd Edition which you can refer to back on the job for a refresher of the effective evaluation methods process safety demands.
Ensure safety and manage risk
In three days, you'll get up-to-date on your obligations under the OSHA PSM Rule and EPA RMP regulations. You'll learn how to determine the adequacy of your safeguards and report findings and recommendations. You'll examine various hazard evaluation methods, including the HAZOP Study, and how to select the method appropriate for your facility. The course concludes with a look at hazard evaluation of procedure-based operations and PLC-controlled processes, conducting the final meeting and quality check, and reporting techniques.
After three days, you'll know how to select and apply various PHA methods and have the knowledge and skills necessary to more effectively lead PHA teams and manage process safety in your organization.
Instructor(s):
Mr. Johnson is a Fellow of AIChE and an industry leader in the development and dissemination of risk analysis methods and risk management strategies. Since 1978, Mr. Johnson has helped clients prioritize risk reduction options, develop corporate and plant technical safety programs, identify inherently safer processes, train PHA team leaders, and analyze fire, explosion, and toxic release hazards.
Mr. Johnson teaches AIChE continuing education courses on HAZOP Studies and on Advanced Concepts for Process Hazard Analysis, has prepared several eLearning courses on process safety topics...Read more