The AIChE Academy's Financial Analysis Curriculum was developed by a team of experts (below) to serve as a training guide for Chemical Engineers on the topic of financial analysis / project evaluation. It is designed to help guide learners based on their job or interest, using the AIChE Body of Knowledge Persona (slightly adapted), to determine what courses would be beneficial to gain competency in Financial Analysis.
The material in this Curriculum is based on widely accepted industry practice and sound financial methodology, and includes five Subject Matters to meet your needs: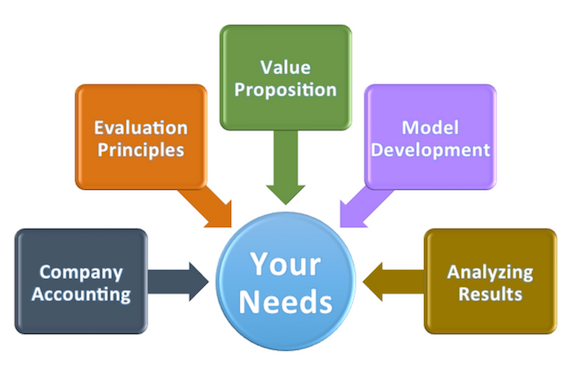 AIChE Financial Analysis Curriculum Team
​How to Use this Tool
Financial Analysis Curriculum (PDF)
The Curriculum document is physically arranged by Topic/Title on the left and AIChE Body of Knowledge Personas across the top.
How to determine which persona to use to guide your learning: there are thirteen personas in six organizational groups, read below to find out which persona includes your job title or role.
Organizational Group: Academia
Professor: Develops curriculum or teaches subjects in process economics, corporate finance, or large project cash flow modeling. Involved with MBA curricula.
Student: Intends to enter business environment, such as working for operating companies, engineering and consulting firms, licensors or equipment manufacturers.
Organizational Group: Manufacturing
This group includes those in production facilities in the Chemical Process Industries, as well as food, pharmaceutical, and consumer products industries.
Plant Manager: Responsible for cost management at the plant level and for balancing cost considerations with safety, productivity and other goals. Coordinates multiple projects at the plant level. Interfaces regularly with other organizations in the company. Provides input to prioritizing projects.
Plant Engineer: Assists plant manager with cost management issues and their resolution. Develops individual plant project scope and provides input for its justification.
Operator: Provides input on plant projects. Also, may seek general knowledge of corporate finances.
Organizational Group: Capital Projects
This group includes those responsible for large project scope development, cost estimation, and project cost management and implementation. They are involved in the decision process on which projects will be funded and the schedules associated with implementation.
Project Manager: Coordinates engineering disciplines involved in a project. Keenly familiar with project business objectives. Primary interface with manufacturing and business leads on the project. Manages project cost and schedule.
Process Engineer: Develops process design, conceptual flowsheets, equipment designs and specifications that meet process objectives most cost effectively. Mass and energy balances provide primary input to cost analysis. Conceptual flowsheet provides basis for capital estimate. Primary person developing models and design case studies. Note: See Also R&D Practitioner
Organizational Group: Technology / R&D
This group includes the Research and Development function in the Chemical Process Industries, including operating companies and technology licensors. Although not exclusively, this group generates new, conceptual projects for development. It is a resource for raw material yields and other process fundamentals that are inputs to a financial analysis. It may also include those who function in a Central Engineering role supporting plant improvement and process or product technology advancement.
Manager: Coordinates multiple projects at the R&D level. Responsible for the flow of idea generation that support business goals. Analyzes and provides primary recommendation on projects to move forward for further funding and development.
Practitioner: R&D Researcher Chemist or Chemical Engineer with individual project responsibility. Key role in value proposition supporting project. Also includes process engineers involved in commercial application of conceptual projects.
Organizational Group: Other Corporate
Other Engineers: Mechanical, electrical, civil and other engineers that provide design services to projects, but outside of a chemical engineering focus. Generally not involved in primary justification of project, but understand their role in balancing project costs with overall project objectives.
Corporate / Finance: Those involved in the financial decision-making process. Not involved in technical details, but make funding recommendations based on financial analysis. Oversee a large and diverse portfolio.
Organizational Group: Government / Regulatory
This organization includes those involved with cost/benefit analysis of public policy, particularly in the energy and process industries. They include those involved with decisions to grant government funding.
Manager: Analyzes competing interests or multiple funding requests. Responsible for large portfolio of projects / policies.
Practitioner: Provides technical critique and generates economic justifications for projects or policy. Primary contact between government agency and private entity.
Stay Tuned for Additional Courses
The AIChE Academy team is adding courses to meet more specific needs. These are targeted, nominally 1-2 hour e-learning experiences that focus on a particular subject matter.
Start learning today.
For more information or questions about the curriculum, please contact academy@aiche.org.