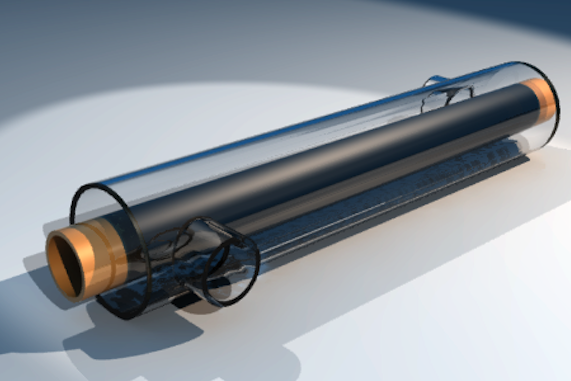 Course Type:
Instructor-led (classroom) Course
Heat exchangers are critical to a wide variety of engineering applications –
From power plants to chemical processing facilities. When they go down, you feel the negative impact. Join heat exchanger expert Thomas Lestina and get up-to-date on the latest developments and strategies in heat exchanger design and the diagnosis, correction and troubleshooting of costly operating problems.
Gain a working knowledge of recent developments  
In two days, you'll examine in detail the design of shell-and-tube exchanger technology – the most common type of heat exchanger in oil refineries and chemical processes – and how to minimize fouling and ensure trouble-free operation.  You'll learn how to efficiently operate other types of exchangers, including gasketed plate, spiral plate and air-cooled equipment. Plus, you'll learn strategies to help you troubleshoot, diagnose and correct operating problems – including those common to distillation column reboilers and condensers.
By the end of the course, you'll gain state-of-the-art information and strategies you can apply to ensure the success of your next project involving heat exchanger sizing, specification and operation. 
Continuing Education Units:
Professional Development Hours
Instructor(s):
Vice President, Engineering Services, Heat Transfer Research Inc., has over 25 years of engineering and project management experience. He earned a B.S. in Mechanical Engineering from Union College, Schenectady, New York, USA, and an M.S. in Mechanical Engineering from Rensselaer Polytechnic Institute, Troy, NY. He serves on the technical committee for the ASME Performance Test Code 12.5, Single Phase Heat Exchangers. Prior to joining HTRI, he worked as a Lead Engineer for MPR Associates, Inc., Alexandria, Virginia, USA.
Pricing
| | |
| --- | --- |
| AIChE Members | $1,295 |
| AIChE Grad Student Members | $647.50 |
| AIChE Undergrad Student Members | $647.50 |
| Non-Members* | $1,495 |
* Membership is just $199 a year. For more information on becoming an AIChE member click here
If you are interested in scheduling this course for
In-Company Training
, please complete the
Request for Proposal Form
and we will e-mail you a proposal. 
Registration
Note: Registered attendees will receive an email 4 weeks before the course start date notifying them of the status of the course. Please do not book airline tickets before you receive notification as we cannot reimburse tickets or airline change fees if the class is not held. If you have any questions, please call Customer Service (800.242.4363 or 203.702.7660 outside US).
March 10-11, 2014
September 16-17, 2014
Registration Instructions:
Please note: This instance of the course has been cancelled.