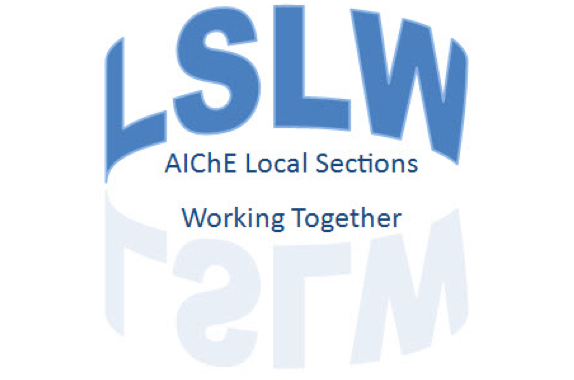 The meeting will be held at the Hilton New Orleans - Riverside, the same hotel as the 2014 AIChE Spring Meeting and 10th Global Congress on Process Safety.  Final information on lodging options, meeting registration, and the final agenda will be posted in the next month or two. Check back soon!
Travel Grants
The Local Sections Committee, CEOC, and the Board of Directors encourage all Local Sections to participate in this important event.  Travel grants will be available to cover the travel costs of Local Section Leaders to this workshop.  Please fill out the application if you are interested in recieving funding to participate in this event.  Requirements are included in the application.
Go to online LSLW Travel Grant Application
If you prefer to email your application, please download the form here and submit your application to Monica Stowe at monis@aiche.org.
The deadline to apply is December 27, 2013 and awardees will be notified by the third week of January 2014. 
Lodging
Please check back soon for lodging information.
Tentative Agenda
Saturday, March 29, 2014

Time
Session
Description
8:00-9:00 a.m.
Breakfast & Mixer
 
9:00-9:30 a.m.
Welcome & Introduction
 
9:30-10:15 a.m.
Session 1
Section Finances
10:15-10:30 a.m.
Break
 
10:30-12:00 p.m.
Session 2
Local Section Officer Toolbox
12:30-1:30 p.m.
Lunch & Networking
 
1:30-2:15 p.m.
Session 3
Broadcasting Local Section Programs to the World
2:15-3:30 p.m.
Session 4
Transforming Program Planning to Increase Meeting Attendance
3:30-3:45 p.m.
Break
 
3:45-4:45 p.m.
Session 5
Recruiting Local Section Leadership
4:45-5:30 p.m.
Session 6
By-Law Makeovers
5:30-6:30 p.m.
Session 7
Reviving Local Sections
7:00 p.m.
Dinner & Social
 

Sunday, March 30, 2014

8:00-9:00 a.m.
Breakfast & Networking
 
9:00-10:15 a.m.
Session 8
Q&A with Operation Councils
10:15-10:30 a.m.
Break
 
10:30-12:00 p.m.
Session 9
General Discussion
12:00 p.m.
Concluding Remarks