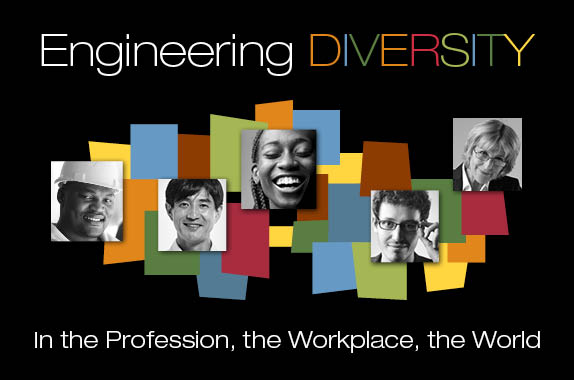 Event Details
Attire: Black Tie
AIChE's 2014 Gala will celebrate excellence in advancing diversity in the engineering profession. Honorees and their companies are being recognized for their distinguished leadership in strengthening diversity in the workplace. The 2014 Gala will raise funds for the Institute's continued efforts to promote diversity in the chemical engineering workforce.
AIChE seeks to advance diversity through K-12 outreach programs, efforts of its Minority Affairs and Women's Initiatives committees, through local sections and student chapters and competitions, and in countless other ways.
Honoring
Patricia A. Woertz

Chairman and Chief Executive Officer, Archer Daniels Midland Company

Patricia A. Woertz is chairman of the board of directors and chief executive officer of Archer Daniels Midland Company. She joined ADM as CEO and president in April 2006. 

Ryan M. Lance

Chairman and Chief Executive Officer, ConocoPhillips

Ryan M. Lance is chairman and chief executive officer of ConocoPhillips, the world's largest independent exploration and production company based on production and reserves. He has held this position since mid-2012.

Raj L. Gupta

Chairman, Avantor Performance Materials and Senior Advisor, New Mountain Capital

Raj L. Gupta, Senior Advisor, joined New Mountain in 2009. From 1999 - 2009, Mr. Gupta was Chairman and Chief Executive Officer of Rohm and Haas.
Gala Co-Chairs
S. Shariq Yosufzai

Vice President for Global Diversity, Ombuds, and University Affairs, Chevron

S. Shariq Yosufzai is vice president for global diversity, ombuds, and university affairs of Chevron Corporation. Before assuming this role earlier in 2013, Yosufzai served as vice president, Chevron Corporation, supporting Chevron's CEO & chairman on the National Petroleum Council's "Advancing Technologies for America's Transportation Future" study. 

John Televantos

Partner, Arsenal Capital Partners

John Televantos is a Partner at Arsenal Capital Partners, a middle market private equity firm focused on the specialty industrial, healthcare and specialty financial service sectors. 
AIChE's Diversity Statement
Diversity means, on a global basis, creating an environment in the Institute and the profession in which all members, regardless of sex, race, religion age, physical condition, sexual orientation or nationality are valued equitably for their skills and abilities, and respected for their unique perspectives and experiences.