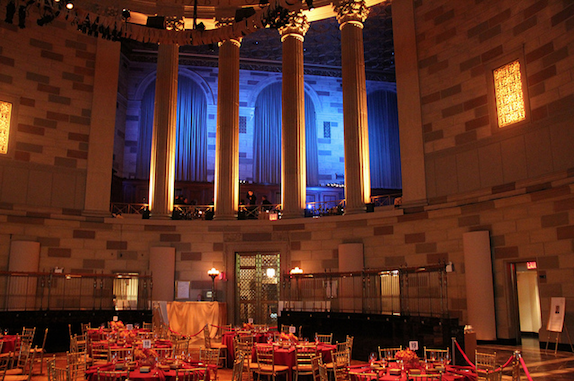 Benefitting Water and Energy Initiatives
The U.N. General Assembly declared 2011 the "International Year of Chemistry" to promote a worldwide celebration of the achievements of chemistry and its contributions to the well-being of people everywhere and the achievements of Marie Curie and the contributions of women to chemistry and chemical engineering. To learn more, visit chemistry2011.org.
AIChE's IYC Gala is one of the culminating events of an unprecedented year-long celebration of chemistry and chemical engineers. The gala will serve as the primary fundraising vehicle for its new energy and water initiatives, two focal points at the heart of the International Year of Chemistry.
Participation in the gala will build bridges among technology-based businesses and their partners in finance, law, and consulting. We look forward to celebrating chemical engineering's contributions to the world and helping meet the worlds future challenges.
AIChE is honoring corporate executives whose leadership has been key to the success that chemical engineers have had in meeting society's needs in energy, healthcare, food, materials, and the environment.
Honorees
Marvin O. Schlanger, Chairman, LyondellBasell (see bio)
Sheri S. McCoy, Vice Chairman, Johnson & Johnson (see bio)
Stephanie A. Burns, Chairman, Dow Corning (see bio)
Chair
John Televantos, Arsenal Capital Partners (see bio)
Co-Chairs
Monty Alger, Air Products (see bio)
Michael F. Barry, Quaker Chemical (see bio)
Emil Jacobs, ExxonMobil (see bio)
S. Shariq Yosufzai, Chevron (see bio)
Host Committee Members
Chair: Jim Porter
Maria Burka
Dennis Griffith
David Rosenthal
William Byers
Dale Keairns
Warren Seider
Basil "Bill" C. Doumas
Peter Lederman
Otis Shelton
Eduardo Glandt
Kimberly Ogden
Alfred Wechsler
Deborah Grubbe
Michael Ramage
June Wispelwey
Wendy Young
In Support of Energy
In mid-2010, AIChE formed the Center for Energy Initiatives. The Center helps engineers and scientists, working from multiple perspectives, to network, cross-fertilize and integrate ideas to advance energy efforts across the board.
In Support of Water
In November 2010, AIChE launched its Water Initiative to advance chemical engineers' contributions to helping a broad range of industries make the most of the water we have today, without risking tomorrow's supplies.
Sponsors