Tuesday, April 3-5, 2012, 1:50pm EDT
Hilton Americas, Houston, TX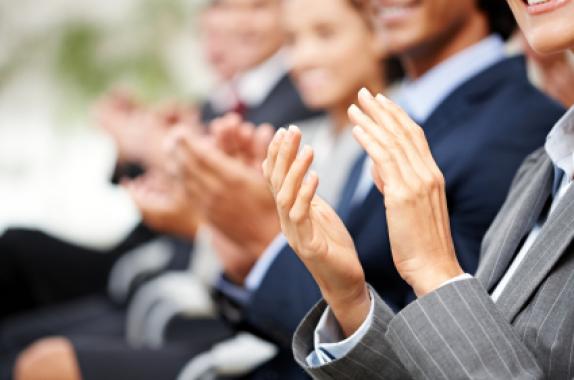 Highlights from this year's Symposium include keynoter Dr. Bill Flanagan from GE Global Research on eco-assessment and the supply chain, which was followed by a panel discussion featuring candid insights from Ahold, Kroger and Johnson & Johnson on the topic of leadership and sustainability.
Session Speakers include: 
Lise Laurin, Director, EarthShift

Laura Flanigan, Consultant, PE International, Inc.

Nate Shepley-Streed, Sustainability Manager, Corp. Brands & Manufacturing, The Kroger Co.
Harriet Hentges, VP Corp. Responsibility & Sustainability , Ahold (Ahold N.V)

Renato Wakimoto, Regional Director Packaging, Johnson & Johnson Consumer Companies in NA
Beth Beloff, Principal, Bridges to Sustainability

Jeff Meyers, Sustainable Packaging Program Manager, Coca-Cola Refreshments

Ryan L'Abbe, Vice President/General Manager, Ice River Springs - Blue Mountain Plastics Division
Joan Pierce, Exec. Director, AMERIPEN; formerly VP Packaging Sustainability, Colgate- Palmolive
Lisa Grice, CIH, NA Sustainability Practice Director, ENVIRON

Tony Kingsbury, Executive in Residence, Univ. of California at Berkeley

Jeanne von Zastrow, Senior Dir. of Sustainability and Industry Relations Food Marketing Institute (FMI)
Robert Combs, Project Leader – Packaging Production Services, Burt's Bees Inc.
Bob Branham, Director of Customer Sustainability, General Mills

Tom Mitchell, Senior Dir., Strategic Development & Operations, Save Food, Messe Dusseldorf 
Meghan Stasz, Director, Sustainability, Grocery Manufacturers Assoc. (GMA)
Darlene Schuster, Executive Director, Institute for Sustainability/AIChE
Sandra Keil, VP Government Relations/Industry Affairs, Earth911
Greg Wilkinson, President, Third Oak Associates
Marco Castaldi, Asst. Prof., Earth & Environmental Engineering, Columbia Univ.
Annie White, Director, Coalition for Resource Recovery/Global Green (CORR)
Liz Shoch, Project Mgr., Sustainable Packaging Coalition/GreenBlue Institute
Rachel Kagan, Senior Director, Environment & Sustainability Policy, Food & Consumer Products of Canada (FCPC)
Dune Lankard is the founder of the Eyak Preservation Council, whose mission is to preserve, restore and celebrate wild salmon culture and habitat through awareness, education and the promotion of sustainable livelihoods within the communities of the Copper River and Prince William Sound watersheds of Alaska. He is a Native Alaskan Eyak, and he has connected the preservation of the salmon habitat in Alaska to the sustainable future of his ancestral region, its indigenous people and sacred places. 

Dune has created many replicable models for conservation of environments that are critical to...
Considered to be the nation's foremost expert on green marketing and eco-innovation,Jacquie Ottman is the founder and principal of the NYC-based J. Ottman Consulting, Inc.
Michael Hewett has over 20 years of experience in environmental management, including regulatory compliance and sustainability programs.