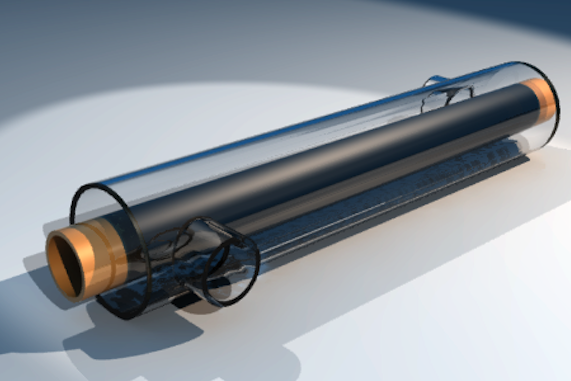 Course Type:
Instructor-led (classroom) Course
Heat exchangers are critical to a wide variety of engineering applications –
From power plants to chemical processing facilities. When they go down, you feel the negative impact. Join heat exchanger expert Joseph Holmes or Greg Starks and get up-to-date on the latest developments and strategies in heat exchanger design and the diagnosis, correction and troubleshooting of costly operating problems.
Gain a working knowledge of recent developments  
In two days, you'll examine in detail the design of shell-and-tube exchanger technology – the most common type of heat exchanger in oil refineries and chemical processes – and how to minimize fouling and ensure trouble-free operation.  You'll learn how to efficiently operate other types of exchangers, including gasketed plate, spiral plate and air-cooled equipment. Plus, you'll learn strategies to help you troubleshoot, diagnose and correct operating problems – including those common to distillation column reboilers and condensers.
By the end of the course, you'll gain state-of-the-art information and strategies you can apply to ensure the success of your next project involving heat exchanger sizing, specification and operation. 
Continuing Education Units:
Professional Development Hours
Instructor(s):
S. Greg Starks, Regional Sales Manager, USA/Canada, graduated with a BS in Mechanical Engineering from Texas A&M University, College Station, Texas, USA. While working at the Shuttle Support Thermal Control Systems Analysis Group of Rockwell International, Houston, Texas, he performed thermal analyses for the space shuttle and developed geometry models for the shuttle/space station. From 1994 – 1999, Starks was employed at HTRI, developing calculation engines for our software as well as a quality control database to track program changes. He then moved to Austin, Texas, to work as the Software Engineering Manager for Tanisys Technology, Inc., a supplier of automated test equipment for semiconductor memory technologies. When he rejoined HTRI, Starks was responsible for enhancements to the Xist calculation engine. He now leads sales efforts in the United States and Canada and assists with HTRI's training initiatives.
Joseph W. Holmes, Principal Engineer, Research & Software Integration, holds BS and MS degrees in Chemical Engineering from Texas A&M University, College Station, Texas (TX), USA.
Holmes brings to this position more than 30 years of software development experience. Prior to focusing on the integration of products obtained via our alliance with Honeywell, he served as the project manager for HTRI Xchanger Suite and its components. He has assisted in the development and updating of several HTRI workshops and is a knowledgeable, experienced HTRI workshop instructor, having conducted numerous courses for HTRI members.
Before joining HTRI, Holmes worked for Bryan Research and Engineering, Bryan, TX, as a process research and development engineer. Holmes is a member of AIChE and a licensed Professional Engineer (PE) in Texas.
Pricing
AIChE Members
$1,295
AIChE Grad Student Members
$647.50
AIChE Undergrad Student Members
$647.50
Non-Members*
$1,495
Training 10 or More?
Volume Pricing is available. Send an e-mail to

edu@aiche.org for more information.
* AIChE Membership is just $199 a year. For more information on becoming an AIChE member click here.
If you are interested in scheduling this course for
In-Company Training
, please complete the
Request for Proposal Form
and we will e-mail you a proposal. 
Registration
Note: Registered attendees will receive an email 4 weeks before the course start date (6 weeks if course is outside the U.S.) notifying them of the status of the course. Please do not book airline tickets before you receive notification as we cannot reimburse tickets or airline change fees if the class is not held. If you have any questions, please call Customer Service (800.242.4363 or 203.702.7660 outside US).
June 8-9, 2015
October 6-7, 2015