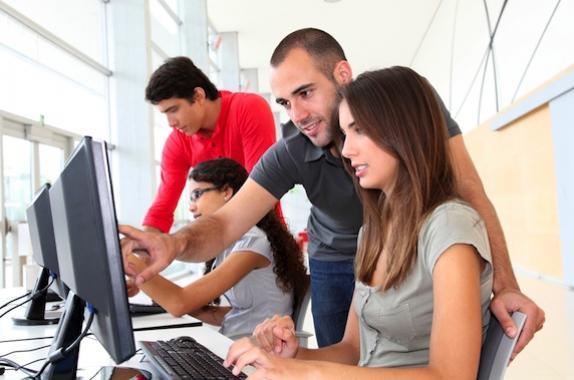 The apprenticeship program is an opportunity for young professionals to develop leadership skills in the context of their careers as chemical engineers and members of AIChE. Apprentices join the program for three years and are encouraged and empowered to create or contribute to large projects related to chemical engineering and the world around them. We are currently seeking applicants for the second cohort of Apprentices.
The Program
Apprentices will:
Create or Select a project of importance to them and the chemical engineering discipline.
Execute or Contribute to that project in substantial ways over a period of three years.
Choose a Coach or Advisor within the Institute and work with them to develop the Apprentice's career professionally, socially, and philanthropically.
Meet up with other Apprentices locally or at conferences.
Write about their experiences as an Apprentice on ChEnected as blog posts, video interviews, and newsletters.
Receive subsidized membership during their three years in the program if they fulfill all program requirements. Membership is fully subsidized during the first two years and just $50 in the third year (75% subsidy).
Potential Projects
Design experiments and best practices documents for K-12 outreach.
Work on service projects in the developing world or in your community. Partner with other groups, like Engineers Without Borders and Society of Women Engineers who may be working on projects in your area.
Advocacy/Policy work related to chemical engineering.
Research better methods of teaching engineering in schools and among young professionals.
Your own idea or passion.
Selection
Apprentices will be selected by:
Self-selection. Interested applicants can email Monica Stowe (monis@aiche.org) to join the program.
Nomination. Please visit the Nominations form to nominate an Apprentice.
Timeline
The program consists of monthly check points to help guide the Apprentices during their three year term. Apprentices are invited to join at any time and will begin the program in groups of 5-10.
Contact
For more information about the program, please email Monica Stowe (monis@aiche.org).
Project Examples
Nemoy Rau:
Young Professional AIChE member Nemoy Rau presented a number of management case students related to chemical engineering to the AIChE ChemE Community, ChEnected.
These included case studies on a Southeast Asia Offshore Oil Drilling Problem, a Pharmaceutical Sales Force Problem and others.