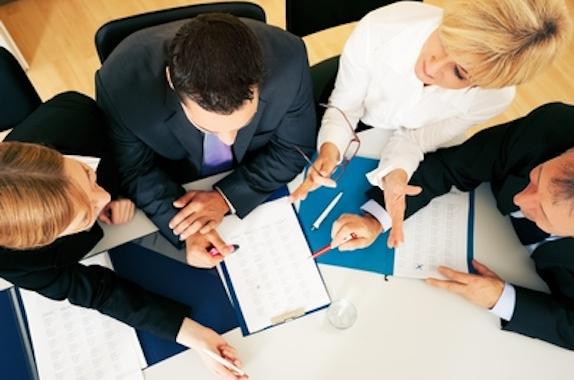 You've decided to hone your leadership skills by becoming a division or forum officer. AIChEs Volunteer & Membership Activities Department wants to ensure you have what you need to do the job. On this page are links to guides and resources that will help you understand your responsibilities, manage activities, program meetings, and more.
Membership Lists
Resources for Division Leaders
Download relevant information for to help make your division succeed.
Guidelines for Establishing a Division
Resources for Forum Leaders
Download relevant information for to help make your forum succeed.
Guidelines for Establishing a Forum
Resources for Division and Forum Leaders
Download relevant information and visits site applicable to both divisions and forums.
Certificate of Recognition Template
Division/Forum Officer Update Form
Division/Forum Officers' Resource Guide
Insurance Certificate Request Form
New Member Welcome Letter Template
Chemical Engineers in Action: Innovation at Work
Financial Manual
The divisions and forums are responsible for their own activities, i.e. establishing membership dues, scheduling events, presenting awards etc. and contracting as necessary with suppliers of goods and services in accordance with AIChE's system of internal control.  The Financial Manual provides a description of the procedures and policies of management responsibility between AIChE and the volunteer officers of the divisions and forums.
Division/Forum Financial Manual
Resources for Division and Forum Awards
How to prepare awards and monetary prizes:
The information on this site will help your group take charge of ordering and producing AIChE award and recognition plaques. By following the instructions, you can expect award plaques consistent with the style, quality and substance of past AIChE awards. This site presents recommended award styles, sample plaque inscriptions, pricing information, and instructions for submitting your plaque requests to AIChE's award vendor.
Our Vendor
For more than ten years, Picture-It Awards of Edison, New Jersey, has produced AIChE's Institute, division/forum, committee and special recognition plaques and award items. Our business arrangement with Picture-It Awards entitles AIChE leaders to a 20% "off the card" discount on Picture-It's catalog prices. Please visit Picture-It Awards
The staff at Picture-It Awards has acquired great familiarity with AIChE's awards program; they will understand your group's expectations when you submit award plaque requests. Picture-It is equipped to engrave the AIChE logo and the signatures of AIChE's president and secretary - standard elements on division and forum plaques.
AIChE highly recommends that all groups -- divisions, forums, committees, local sections and student chapters -- work with Picture-It Awards when it's time to make award and recognition plaques.
How to order award plaques

 About monetary prizes and checks
Division & Forum Best Practices
In 2003 the Chemical Engineering Technology Operating Council, CTOC, worked with AIChE's divisions and forums to identify the groups' best practices.  Here is a summary of duties, activities, and recommended practices for division and forum leaders.
Volunteerism Best Practices 
The CEOC (Career and Education Operating Council) has developed a packet as a means to help AIChE leaders build and maintain a solid volunteer base. This package is comprised on information from the Volunteer Participation Workshop held at the 2002 Leadership Development Conference, the discussions of the 2001 Critical Issues Task Force, and the experience of our members as part of a comprehensive review. The document offers a list of Best Practices which can be converted to concrete specific actions that will have an impact and can be adapted to the needs of any organization.  
CEOC Volunteerism Best Practices
The Computing and System Technology Division (CAST) presented their best practices at the recent Council of Division & Forum Officers meeting at the 2005 Annual Meeting in Cincinnati. 
Programming Committee (PC)
The PC is responsible for organizing and conducting all annual, and special meetings of the Institute, and for coordinating with other technical societies in respect to joint meetings.
The Executive Board of the Program Committee (EBPC), appointed by the Board of Directors, establishes policy and practice with respect to meetings, makes appointments to key positions (notably the Meeting Program Chairs and General Arrangements Chairs), carries out long-range planning for meetings, and sets up and maintains channels of communication within the Program Committee.
Council of Division & Forum Officers
Go to Council of Division & Forum Officers