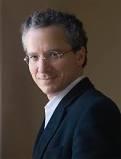 School of International Affairs (SIPA) Columbia University
Scott Barrett is a leading scholar on transnational and global challenges, ranging from climate change to disease eradication. His research focuses on how institutions like norms, customary law, resolutions, and treaties can be used to promote international cooperation.
Barrett is the author of "Environment and Statecraft: The Strategy of Environmental Treaty-Making", published in paperback by Oxford University Press in 2005. His most recent book, "Why Cooperate? The Incentive to Supply Global Public Goods", also published by Oxford University Press, was published in paperback with a new afterword in 2010. Barrett's research has been awarded the Resources for the Future Dissertation Prize and the Erik Kempe Award.