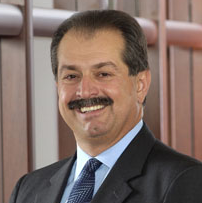 President, Chairman & Chief Executive Officer
Andrew N. Liveris is President, Chairman and Chief Executive Officer of The Dow Chemical Company, a global specialty chemical, advanced materials, agrosciences and plastics company based in Midland, Michigan with 2012 annual sales of approximately $57 billion.
Liveris' 37-year Dow career has spanned roles in manufacturing, engineering, sales, marketing, business and general management. He joined Dow in 1976 in Australia, and has spent a large proportion of his career in Asia where his formative roles included 14 years in Hong Kong, general manager for the company's operations in Thailand, and president of all Asia-Pacific operations. Liveris became a member of Dow's Board of Directors in February 2004, and was named CEO in November 2004.  He was elected as Chairman of the Board effective April 1, 2006.