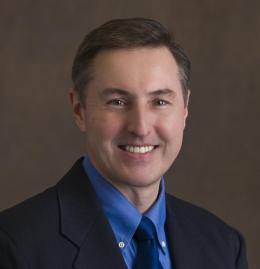 William Banholzer, retired chief technical officer of Dow Chemical Company and current faculty member at the University of Wisconsin, will launch the Spring Meeting & 10th GCPS with a keynote address that discusses the important role that chemical engineers hold in leading the way as the world faces some of its most significant challenges.
Here's s short statement on the topics he will cover:
Chemical engineering is needed today more than ever. There is a strong societal desire for sources of energy and feedstocks that can sustainably support a high standard of living for all. Thermodynamic, material and economic challenges stand in the way. Most of the general public does not have the basic understanding of the energy flows, chemical transformations, and the scale of the systems that support our current way of life. These concepts are fundamental to chemical engineering. Chemical engineers should be on the vanguard of separating hype from truly practical options yet occasionally we let society down. This talk will present several examples where the fundamentals of chemical engineering can be used to access the practicality of proposed solutions to energy and water issues, as well as explain why the venture capital model struggles in the materials market.
Be sure to mark your calendar and join us for the talk at 8:00-9:15 AM CDT at the Hilton in Grand Ballrooms C&D. And join us beforehand at for complimentary continental breakfast from 7:00-8:00AM.
More information on Featured Events.