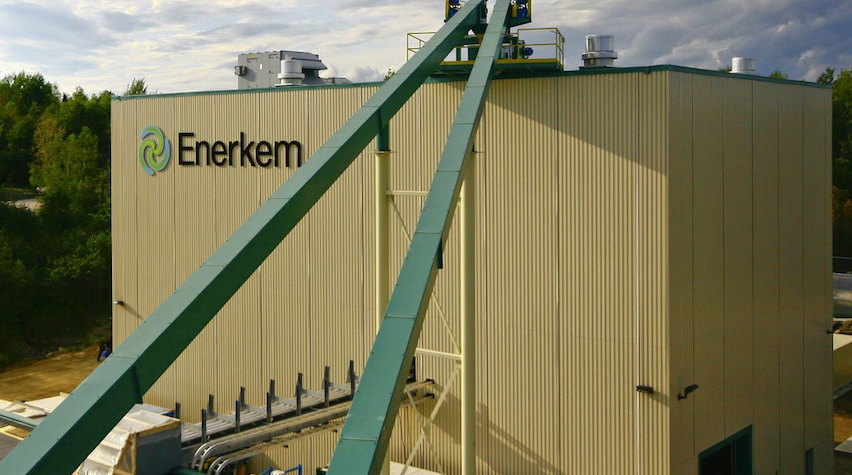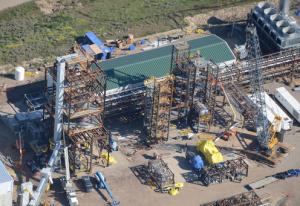 Cellulosic ethanol - struggling for several years to meet mandates - is finally becoming a reality. In August, INEOS Bio, processing municipal waste at its Vero Beach, Florida facility, began commercial scale shipments of bioethanol.
Now in Edmonton, Canada, Enerkem is commissioning a full-scale municipal waste-to-biofuels facility. Backed by Waste Management and Valero Energy, Enerkem will use its patented process to convert wood, plants, plastics, textiles, and other materials - anything except metal, glass and stone - into cellulosic ethanol and feedstock for industrial chemicals. Enerkem's proprietary bubbling fluidized bed gasification reactor breaks the feedstock down into separate molecules in a process called thermal cracking, converting it into a syngas, which it then turns - through a process of several chemical steps - into methanol or ethanol. Marie-Hélène Labrie, a vice president at Enerkem, told Fortune: "We think our economics quite are attractive, and at full capacity our fuel will be competitive with corn ethanol and gasoline."
A milestone ten years in the making
"Beginning the commissioning of front-end components is a major milestone," Vincent Chornet, president and CEO of Enerkem, told Canadian Biomass. "We also believe that this game-changing facility, built in partnership with the City of Edmonton, can become a model for many communities around the world that are looking for a sustainable way to manage waste." Enerkem's 2013 corporate video:
For over a decade, Enerkem has gained a lot of experience running pilot and demo plants in Canada. In Westbury, Canada the comapny recycles used utility poles into 5 million litres (1.3 million gallons) of biofuel per year. Their Sherbrooke facility, a scaled-down version of the new Edmonton commercial plant, and has experimented with 25 different types of feedstocks including recycled plastics, waste, sludge, wood chips, pet coke, and straw.
Waste Management's global strategy
Although Waste Management's investment has helped Enerkem ramp up its new plant, investing in Enerkem has always been part of a larger plan, according to the Globe and Mail. Waste Management was already a key player in turning waste into energy, using half of its 266 landfill sites in the United States and Canada to collect methane gas and produce electricity. But it became clear that different technologies were better for different kinds of waste.
So Waste Management's venture arm, the Organic Growth Group, was created about five years ago. Managed by Joesph Vaillancourt, it gives entrepreneurial companies a lot of autonomy, withWaste Management supporting with money and expertise.
Eventually, Waste Management built a portfolio of cutting edge technologies. "It isn't like we are trying to bet on the horse that will win. Our belief is that to win you need to have a chariot of seven horses," Mr. Vaillancourt said. The company has four significant investments just in the "gasification" field - the high-temperature conversion of waste to gas.
Potentially, Waste Management could control a wide range of technologies that can turn any type of municipal waste into energy, eliminating landfill sites, Mr. Vaillancourt said.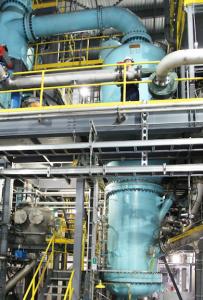 A boon to companies like Enerkem, Waste Management also supplies a custom-made stream of waste. "With any of these companies, their conversion technology optimally works with a certain source of waste," Mr. Vaillancourt said. "We have the ability to pre-sort it and process it for them. We can basically engineer a fuel for them."
Enerkem vice president Marie-H?l?ne Labrie said the Waste Management partnership has helped accelerate her company's success "by facilitating access to waste feedstock and by providing expertise in the collection and management of a wide range of waste streams."
Paid by the city to take its trash
One strength of Enerkem's business model is that the market is huge. North America produces enough garbage each year to generate the equivalent of about 14 billion gallons of fuel a year - or about 10% of U.S. gasoline demand. And with tipping fees rising, municipalities are happy to pay to take trash away, eliminating feedstock costs.
Enerkem also locates its plants right next to landfills, which gives it a huge economic advantage over other biofuel makers.Transport costs can add 50% to 100% to production costs for other biofuel companies who have to truck corn and other feed stocks to a plant in the countryside. Edmonton's garbage trucks are already hauling the trash right to Enerkem's facilities.
Gearing up for drop-in fuels
But perhaps Enerkem's future is even more exciting. The company just announced a research project with the Government of Canada to develop processes for the conversion of waste into "drop-in" biofuels. "We intend to take advantage of our flexible technology platform to expand our line of biofuels and chemical products," said Chornet. "This research project is part of our growth strategy and demonstrates our commitment towards innovation and a greener economy."
Images: