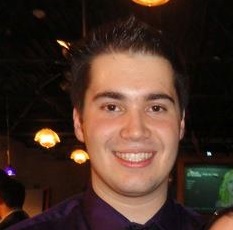 Where are you from? York, PA What school do you go to? What year are you? Lehigh University, final year of five-year dual program Do you hold any positions in your AIChE chapter or with AIChE nationally? Professional Development Chair Describe an event in your chapter that you are most proud to have been involved with. Outreach event at Broughal Middle School promoting AIChE and STEM fields How do you blow off steam and keep your sanity between classes, homework and projects? I love to cook and often volunteer to make dinner as a way to get everyone together and take a break from all the hard work. Whenever I cook, I always challenge myself to make the tastiest dish possible. As my family would tell you, I didn't always succeed the first time, but I have been getting better all the time (like the fish tacos I made my family this weekend). Additionally, I also enjoy spending time with family and friends, traveling, reading Game of Thrones, and playing Wii. Which of your undergraduate classes have you most enjoyed? I really enjoyed my first chemical engineering course, material and energy balances. It was definitely a challenge because in many ways I had to teach myself a new way to think to be able to solve the problems. Despite the difficulty, I really did enjoy it. As a result, I have served as both an apprentice teacher and tutor for the course. These experiences have not only helped me to better understand the material but also gave me a sense of fulfillment being able to help younger students. How did you decide to pursue a degree in ChE? In middle school, I was involved in a math competition, MathCounts, that was sponsored by multiple engineering societies. When they told all of us that we should be engineers, I blindly accepted that as a great idea. However, in high school I had to think critically about what to study in college and I realized that being an engineer actually would be perfect for me - I loved math, science, and the challenges of problem solving. Picking an engineering discipline was a little harder, but I eventually selected chemical engineering because of my interest in chemistry and a little bit of research into what chemical engineers actually do in industry.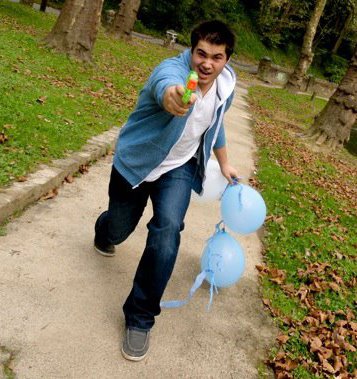 What is the best kept secret on your campus? Blue Sky Cafe breakfast specials! There is an amazing cafe only a block away from campus that everyone loves, but it is only really busy during weekends. However, weekday mornings they have some ridiculously delicious AND cheap specials. My friends and I have a a weekly breakfast date every Tuesday morning and we almost always get the exact same thing - LA Special with eggs over-medium and wheat toast. What are you most looking forward to after graduation? I can't wait for the opportunity to chance to travel since a study-abroad experience didn't work out with my chemical engineering curriculum. First, I want to participate in the Lehigh winter course in Singapore, where students get to learn about the culture and business environment of this unique place over nine days. Then, I want to travel to Buenos Aires, Argentina, for an extended stay where I can (hopefully) become fluent in Spanish and volunteer to help the local community. What will you be most saddened to leave behind at school when you move on? My fellow ChemEs have been the main reason my four years at Lehigh have been so great. We have gone through everything together - from the late nights studying to the impossibly hard tests to the memories we will never forget. I've met some of my greatest friends in my classes and I know it will be hard to not be able to see them every day.
Do you have any advice to incoming students and underclassmen ChEs around the world? Get to know your professors, and the sooner the better. I know how scary they might seem at first, but they're absolutely not. Go up to them after class, ask questions during lecture, and make appointments when you need a little extra help. In addition to doing better in their class, they are great resources that can help you with scheduling classes, finding jobs and internships, doing research, and writing recommendations.
What's your first thought when you wake up in the morning? "I need coffee!" (I am NOT a morning person.) If your initials (first/last or first/middle/last) stood for something other than your name, what would it be? Serious Dancing Fool How would you like to be involved with AIChE after graduation? Stay a member and hopefully join the YPC. You can contact Seth through his LinkedIn profile.
Please join us in CONGRATULATING Seth by commenting below!