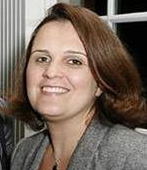 The good news is that early on in her career, Dimitira Georganopoulou felt her field was pretty well balanced between men and women. As she began to advance in her career, however, she began to see there were far fewer women. Her goal is to one day be a CEO, but she says at this point, there are about 3% women in her field--yet she is determined to get there and is confident she knows how.
Currently, Georganopoulou is the vice president of research and development at Ohmx Corporation and an adjunct professor of biomedical engineering at Northwestern University. She has over 14 years of experience in sensors development, with a focus on HIV, Alzheimer's disease, prostate cancer, and point-of-care clinical diagnostics. She is the author of numerous patents and peer-reviewed publications.
Learn more about Georganopoulou's work experiences and her take on rising through the ranks as a woman in the audio interview below.
Click the play button to listen to her interview.

You can hear more interviews in this series from the Chemical Heritage Foundation here.