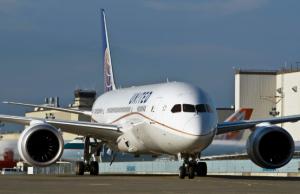 Since fuel is the biggest cost for airlines, sucking up a third of total expenses, people outside of the industry were surprised when United Airlines agreed to buy 15 million gallons of renewable jet fuel from Seattle-based AltAir Fuels over a three-year period. After all, when many airlines flew biofuel demonstration flights between 2009 and 2011, it wasn't unusual that Alaska Airlines paid $16 a gallon for 75 passenger flights, according to Wired. But United will purchase the biofuel at a price competitive with traditional jet fuel, and AltAir expects to begin delivering five million gallons a year starting in 2014. After the deal was announced, AltAir CEO Tom Todaro said, "...this milestone is important for the commercialization of sustainable aviation biofuels, and we are proud United is our first customer." AltAir Fuels also said it will retrofit part of an existing petroleum refinery near Los Angeles to produce 30-million-gallons of advanced biofuels by using technology developed by Honeywell's UOP. The AltAir facility will be the first refinery capable of in-line production of both renewable jet and diesel fuels. (read the full press release)
Developed under a DARPA grant
Licensed from UOP and based on traditional refining technology, the process adds hydrogen to remove the oxygen from the feedstock and then refines this product to required specifications. The end product is a bio-synthetic paraffinic kerosene (bio-SPK) or Green Jet Fuel that is then blended with standard jet fuel for flight.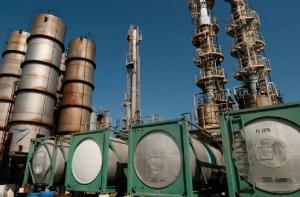 According to Honeywell UOP, its Green Jet process was developed under a grant from the U.S. Defense Advanced Research Projects Agency (DARPA), and is feedstock-flexible, which includes second-generation biofuel oils like camelina. Providing the same performance as petroleum-based jet fuel, these advanced biofuels are drop-in replacements and require no engine or aircraft modifications. This fuel is also expected to achieve at least a 50 percent reduction in greenhouse gas emissions on a lifecycle basis.
An industry-wide trend
"This refinery is important for two reasons," said AltAir President Bryan Sherbacow. "First, the industry is delivering advanced biofuels that move beyond additives, like ethanol and biodiesel. Second, this project demonstrates the efficiencies these fuels allow by fully integrating into an operating petroleum refinery. United's recent announcement comes after similar moves by other airlines seeking to trim emissions. Last month, Airbus SAS and Air Canada agreed to work with BioFuelNet Canada on studying options for producing biofuel for use in the sky.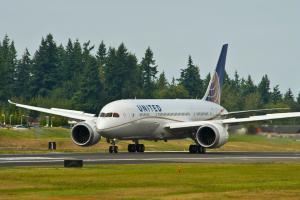 In 2009, United Airlines made history as the first North American carrier to perform a two-engine aircraft flight demonstration using sustainable biofuels derived from algae and jatropha. United also operated the first flight by a North American commercial airline using synthetic fuel made from natural gas in 2010. In November 2011, United operated the first U.S. commercial flight powered by advanced biofuels. Flight 1403 departed Houston for Chicago's O'Hare International Airport, flying passengers on a blend of advanced biofuel and petroleum-based jet fuel.
Photos: Airliners, United Airlines, Photo: Refinery,

UOP