BP has decided it's a good time to get out of the wind business. Paying for the Gulf oil spill may ultimately cost the company $42 billion, and CEO Bob Dudley has already parted with $38 billion of oil fields, pipelines, and refineries. Now BP has decided to sell its US wind assets for as much as $3.1 billion - then regroup as a smaller, leaner, high-margin oil production and exploration company. BP will unload 16 wind farms in nine states with a total capacity of about 2,600 megawatts, Mark Salt, a London-based spokesman for BP, told Bloomberg (see interactive map). Wind power is one of BP's largest renewable energy businesses, and the company is one of the larger wind generators in the US. It took just 60 months for BP Wind Energy to go from zero turbines to the milestone of 1,000 in 2012, at which point it generated enough power for over 586,000 average American homes (short video about 1000th turbine in Texas). According to the Financial TImes, in the past, BP executives had argued that there was synergy between wind and natural gas, which would supply power when the wind dropped, but the company has decided it can make more money in the future by selling the business.
Solar power misfortune
BP has traveled down this road before - but for different reasons. In December 2011 BP threw in the towel on solar, CEO Bob Dudley admitted to an audience in Houston last month. "We worked on it for 35 years and never made money." Dudley's comments ended a painful chapter in BP's exploration of alternative energy. BP quit the solar power business in 2011, after it had become painfully unprofitable. BP Solar was an early victim when Chinese manufacturers flooded the global market with cheap solar modules, crashing prices. At the time, Mike Petrucci, the unit's chief executive officer, told FuelFix,"The continuing global economic challenges have impacted the solar industry, making it difficult to sustain long-term returns for the company." BP Solar had already stopped most of its manufacturing in early 2009 after the Spanish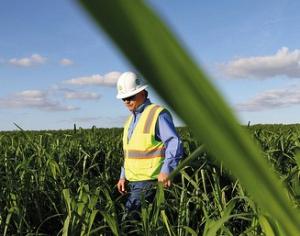 market froze, triggering the industry's first period of strong oversupply. BP also abandoned plans in 2008 to invest in carbon capture and storage, a young technology that reduces emissions from coal and gas-fired power plants. The wind asset sale will leave BP's renewable energy business limited to biofuels research and ethanol refining in Brazil.
Asian companies waiting to get into the US market
The focus on oil and gas is a major change since Lord Browne, who was CEO from 1995 to 2007, rebranded the company as "Beyond Petroleum," by moving heavily into alternative forms of energy. But the company now seeks to make more money focusing on hydrocarbons. "When ... $50 million spent
developing shale plays gives you $250 million in value, and $50 million spent developing a wind farm gives you $10 million in value, it's not hard to figure out," Edward Hirs, an energy economist at the University of Houston, told FuelFix. But Alex Klein, research director for renewable power at IHS, said BP "has actually had a very successful recent few years in terms of growing its wind business." While oil and gas may yield more profit, renewable energy, and especially wind, have been good investments for power companies, financial institutions, pension funds and other investors (BP's wind projects). The sale could interest Asian companies seeking to gain a foothold in the US wind market. Chinese companies have been looking at US renewable energy assets.