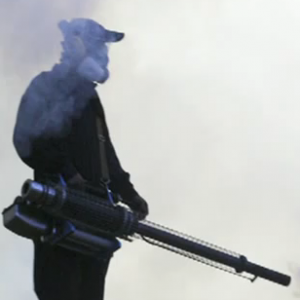 Every year, there are over 50 million cases of dengue fever, which begs the question "Why haven't we done anything about this?"
Hadyn Perry, CEO of the biotechnology company Oxitech, claims that these insects have killed more humans than anything else in the world. At OXitech, Perry and the company's scientists are attempting to find an optimal way to reduce the mosquito population that causes this illness. Through his TEDtalk, Perry educates us on the way mosquito populations grow, and what his company is doing to attempt to reduce that number.
Check out the video in the video window at right.
Image: Mosquito fogging, TEDTalk video