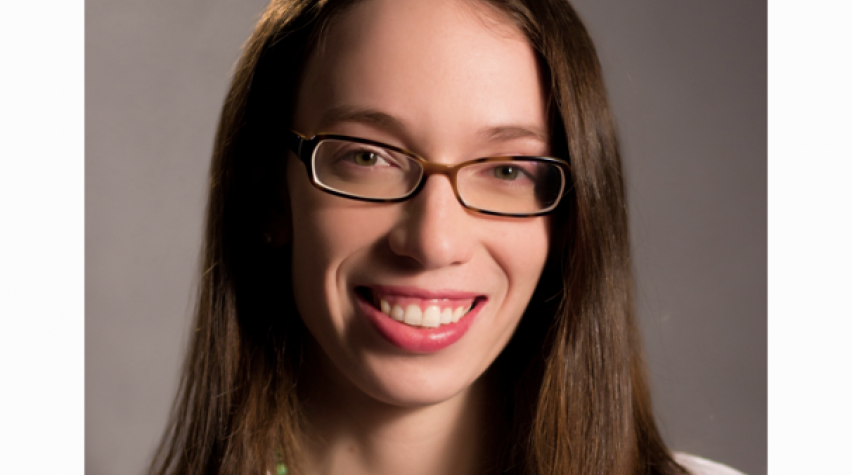 Meet the New YPC Vice Chair – Elizabeth J.H. Guenther
Where are you from?
I grew up in Northern Virginia, just outside Washington, D.C. I moved to the Lehigh Valley area of Pennsylvania after college and have been there since.
What company/institution do you work for?
I am a material handling engineer at Mack Trucks.
What does a chemical engineer do at a truck manufacturer?
Well, I started at Mack as a lean manufacturing engineer and was moved into the material handling engineering position. Everything is made up of processes: how the truck is assembled down the line, how the material gets to the line, how the truck makes it to the customer, etc. If there is one thing chemical engineers are experts in, it's processes. Of course, I usually get handed projects or answer questions that sound related to chemistry as well.
Where did you complete/are you completing your chemical engineering education?
I received my BS in chemical engineering with a minor in materials science from the University of Virginia and next year I will complete my MBA with a concentration in supply chain management at Lehigh University.
How many years have you been a member of AIChE?
Including student membership, I have been a member for 9 years.
What is your favorite aspect of AIChE membership?
That's a tough call, because there are so many positives. I am glad that my involvement with AIChE keeps me tied to the profession even if my current position isn't a typical chemical engineering job. I like that I can use my diverse skillsets and develop new skills in my volunteer positions - like playing with Photoshop to develop the Virtual Local Section Logo or improving my writing skills by writing for ChEnected! I also love networking and learning about a wide variety of research in the field at the Annual Meetings - there are so many brilliant people doing amazing research!
When did you know that you wanted to be an engineer?
Well, I wasn't even sure about being an engineer when I applied to college. To be honest, "chemical engineering" just sounded cool. I had a history of taking things apart, making things and playing with chemistry sets. I did well in math and science in high school and wanted to make sure that I could support myself after college - engineering sounded like the best choice for my skills and goals. I am definitely happy with my choice.
What do you do to meet people in your field?
Well, my "field" and my "college major" are completely different. I have been able to meet people in my field though my MBA classes, LinkedIn and various area groups. To keep in touch with the chemical engineering world, I stay active in AIChE and attend Local Section Meetings as well as National Meetings.
There are two types of ChemEs... those who_______ and those who ________.
Those who make change happen and those who say, "this is how we've always done things."
What's the first thought you have when you wake up in the morning?
Already?!?!?
If you weren't a ChE, what would you most want to be?
Probably a materials scientist or materials engineer. I enjoyed the classes I took in the materials science department as part of my minor and even did my senior thesis on shape memory alloys.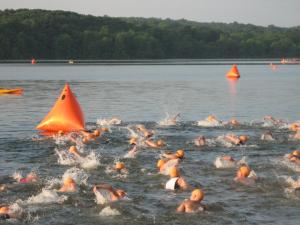 What don't most people know about you?
I have been swimming competitively since I was 7 years old, and since I graduated college, I have dabbled in open water swimming. This past year I placed first in my age group and second overall in the 1.5 mile Steelman Open Water Swim, and was a member of the winning Triathlon Team for the Olympic Distance Steelman Triathlon. I also broke my own record in the 200 yard backstroke at the Keystone State Games and qualified for the National State Games which will be held in PA next year. I hope to become more competitive after my MBA is completed, and am also looking towards Masters Worlds in 2014.