Some lucky researchers won't find coal in their stockings this year, the next - or, hopefully, ever. They celebrated an early Christmas when The Advanced Research Projects Agency for Energy (ARPA-E) announced that 66 new projects will receive $130 million. This latest round of awards brings the total portfolio to 285 projects since its 2009 launch. At an upbeat press conference, Secretary Chu said, "The projects selected represent the true mission of ARPA-E: swinging for the fences and trying to hit home runs to support the most innovative technologies and change what's possible for America's energy future." This year's funding spans 11 technologies: advanced fuels, advanced vehicle design and materials, building efficiency, carbon capture, grid modernization, renewable power, and energy storage. Use ARPA-E's interactive map to locate the winners.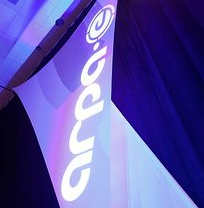 Some of the winners are:
1. Liquid fuel from natural gas: This year a new trend among winners is the explosion of natural gas projects which follows the surge in exploration and production in the US. Nearly $4 million was awarded to Pratt&Whitney to develop a way to turn partially oxidizing natural gas at high temperatures and pressures in a gas turbine into compounds that could be easily converted to liquid fuel. One of the benefits, the company says, is that the turbines could be used to generate electricity at the same time.
2. Wind turbine fabric: To compete with low-cost fuels like natural gas, experts estimate the current turbine blade-areas would have to grow by 50 percent - the bigger, the more efficient. But the size is limited by the difficulty of delivering the extremely long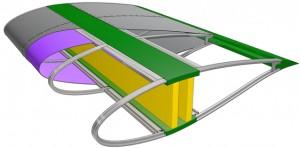 blades, and maneuvering them through towns and under power lines to reach the wind farm site. To replace cumbersome conventional blades, GE is getting $3.7 million to develop a turbine blade that uses tightly stretched fiberglass fabric to cover a ribbed, metal frame. The fabric-covered blades also will make it possible for on site assembly. According to GE, the new design could reduce costs 25%-40%, making wind energy as economical as fossil fuels without government subsidies. Although the new blade may appear more fragile, it will be built to achieve a 20-year life with no regular maintenance to the fabrics required.
3. Energy storage: The PolyPlus Battery Company received $4.5 million, the largest APRA-E grant, to develop an aqueous rechargeable lithium-sulfur battery, which promises better energy density than current lithium-ion batteries. "The key word there is aqueous," says research associate Thomas Conry at PolyPlus Battery. "Over the past 30 years... aqueous Li-S batteries have been stuck in the lab, unable to transition to commercial reality. PolyPlus has had breakthroughs in the chemistry that solve many of the hurdles." The company is developing a lithium seawater battery and a rechargeable lithium air batteries. A key to all the batteries is a ceramic membrane that is impervious to water and allows lithium ions to move through it. Watch the short demonstration video above. Underwater wing: Brown University is getting $750,000 to develop an "oscillating underwater wing" that will produce energy using currents and tides in rivers. The wing would be coupled with adaptive control software to maximize power. The design could reduce the cost of producing electricity from flowing water.
4. Power plant efficiency: The University of North Dakota will use $472,580 from ARPA-E to develop air-cooling equipment to help power plants run efficiently. Fossil fuel power plants require a lot of water to operate. The research will use an air-cooled adsorbent to minimize water losses.
5. Energy beets: A company called Plant Sensory Systems has received a $1.8 million grant to engineer a beet with enhanced energy density that can be turned into biofuels, and which can also be grown with less water and fertilizer.
Fulfilling a request from business leaders
The Obama administration created ARPA-E during the depths of the Great Recession after a group of business leaders, including John Doerr of Kleiner Perkins, Bill Gates and GE's Jeffrey Immelt, urged President Obama to make the US a global leader in energy technology innovation. ARPA-E says its success can be judged by the number of startups that have jumped the fabled venture capital "valley of death." In fact, five companies that received seed funding in ARPA-E's earlier rounds have gone on to attract over $100 million in outside private capital investment. Obama has allocated $350 million for ARPA-E in his proposed 2013 budget.
Images: GE turbine blade, GE; ARPA-E