With so many events happening in chemical engineering, biological engineering, management, safety, and sustainability, we decided to put together a quick guide to events from now through March 2013. Get your online calendars ready to record the early-bird deadlines and calls for papers.
---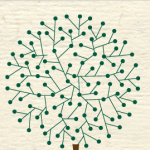 2012 AIChE Annual Gala
Event Details
Date: November 28, 2012
Venue: Plaza Hotel
Location: New York, New York
At its 2012 gala, AIChE will honor three leaders from the energy, chemical and financial industries. They represent companies whose chemical engineers have a history of innovation and excellence in environmental achievement, and that have successfully moved from reducing emissions and remediating legacy issues, to a focus on clean process, green engineering and sustainability, as well as their investment partners.
---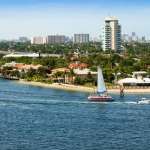 4th ICBE--International Conference on Biomolecular Engineering
Event Details:
Date: January 13-16, 2013
Venue: Hyatt Regency Pier 66
Location: Ft. Lauderdale, Florida

ICBE brings together researchers who are using quantitative approaches to advance the understanding and application of molecular biology. These scientists, engineers, and professionals are contributing to the development of analytical, diagnostic, and therapeutic strategies that are directly relevant to public health. The conference, co-chaired by Ali Khademhosseini (Harvard University) and Kristala Prather (MIT) will stimulate efforts to integrate these approaches across the scales of biological complexity in a single-track Gordon-style conference format that includes hotel accommodations and most meals.
---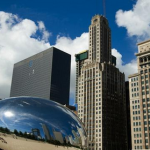 5th Midwest Regional Conference
Event Details:
Date: January 31- February 1, 2013
Venue: Illinois Institute of Technology
Location: Chicago, Illinois
Early Bird ends December 21, 2012
The AIChE Midwest Regional Conference (MWRC) continues into its 5th year. Organized by the Chicago Local Section with support from AIChE Technical Programming and hosted by the Illinois Institute of Technology, the AIChE MWRC provides an opportunity for engineers and scientists in the region to learn about new technologies and network with others in the field. A particular objective of the conference is to build technical relationships between industrial practitioners and governmental / academic researchers.
---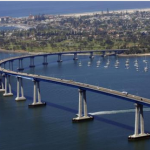 SBE's 3rd International Conference on Accelerating Biopharmaceutical Development
Event Details:
Date: February 24-26, 2013
Venue: Coronado Island Marriott
Location: Coronado Island, California
Call for Papers ends: December 12, 2012
The theme of the AccBio conference is "Meeting Current Challenges in Therapeutic Protein Technical Development." The purpose of AccBio 2013 is to look at challenges and opportunities in biopharmaceuticals production, and focus on novel approaches and new technologies currently being developed (or used) that will be instrumental to increasing the speed and efficiency of making antibodies, therapeutic proteins and vaccines.
---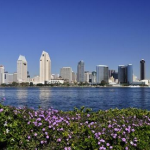 Quality by Design in Biologics (QbD Biologics)
Event Details:
Date: Februrary 26-27, 2013
Venue: Coronado Island Marriott
Location: Coronado Island, California
Call for Posters: December 12, 2013
This two-day Quality by Design in Biologics (QbD Biologics) meeting (February 26-27), one day of which will overlap with AccBio, will focus on how product attributes and process relate to performance and innovations in biopharmaceutical processing allowing for continuous improvements in therapeutic production.
---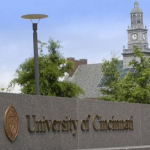 2013 North Central Regional Student Conference
Event Details:
Date: March 22-23, 2013
Venue: University of Cincinnati
Location: Cincinnati, Ohio
This year both the University of Cincinnati and University of Miami will co-host the 2013 North Central Regional Conference. The student conference will feature multiple events, including the annual Regional Chem-E-Car competition.