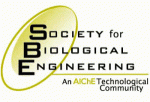 This post is presented by SBE, the Society for Biological Engineering, a global organization of leading engineers and scientists dedicated to advancing the integration of biology with engineering.
Eleftherios Terry Papoutsakis, of University of Delaware, is the recipient of this year's James E. Bailey Award. This award was created in memory of Professor Jay Bailey for his many pioneering contributions to biotechnology. This award aims to commemorate Bailey's contributions by awarding individuals who also have had an important impact on bioengineering and whose achievements have advanced the profession.
Terry Papoutsakis embodies the spirit of James Bailey, as he exhibits qualities of a true pioneer, mentor, innovator, integrator of biology and engineering, teacher, and has provided a major impact on the field of biological engineering.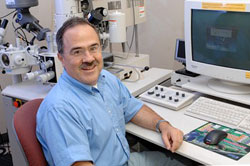 Research Focus
Papoutsakis heads his own research lab called The Papoutsakis Group at the University of Delaware. The group focuses on the study and modification of regulatory networks that control key cellular programs such as stem-cell differentiation and plasticity or prokaryotic sporulation and stationary-phase phenomena. Its research contributes to the understanding of cellular processes of both fundamental and industrial interests, such as stem-cell bioengineering or the link between sporulation, solvent production and stress response in solventogenic clostridia for biofuel production and biorefinery applications. The group's work also involves interdisciplinary work in the areas of systems biology, metabolic engineering, experimental and computational genomics, stem-cell biology, and hematology.
By combining state-of-the-art microarray and genomic analysis techniques with molecular biological tools and cellular physiology, the Papoutsakis Group aims to unravel the exquisitely crafted interplay of cellular processes that allow the exploration of cells for beneficial applications from regenerative medicine to industrial biotechnology.
Bailey Lecture
Terry will be presenting the Bailey Lecture entitled "Generating Complex Biological Traits through Combinatorial and Multigenome Expansion of the Sampling Space" on Tuesday, October 30th at the AIChE Annual Meeting at 6:00pm.
We look forward to seeing you there!