The Minority Affairs Committee (MAC) and the AIChE Foundation are working together to support the Minority Affairs Committee Scholarship Fund. This fund promotes activities that encourage the education and training of minorities in engineering and related disciplines through student scholarships and mentoring programs. Each year, the committee awards 20 deserving undergraduate students with $1,000 scholarships. However, the number of applicants is always greater than the funds available. We hope to raise $25,000 for MAC scholarships with your support, making it possible for more minority students to successfully pursue careers in the field.
The stories below are written by past award winners who know firsthand the impact a MAC Scholarship can have on their education, professional development, and future careers. Read through to see how your donation to the MAC Scholarship Fund can help create more success stories like the ones below.
To make a secure online donation to the MAC Scholarship Fund, please click here. To find out other ways you can get involved with the MAC Scholarship Fund, please contact Stephanie Viola, Development Manager, AIChE Foundation, by emailing stepv@aiche.org, or calling 646-495-1342.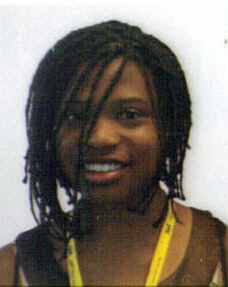 Olamide Alabi
I was honored and grateful to be chosen as an AIChE Minority Scholarship recipient last year. The scholarship was helpful for purchasing textbooks and recommended software for one my courses. Through the mentorship program associated with the scholarship, I had the opportunity to meet chemical engineering professionals. My mentor provided encouragement, support, and gave me advice for my academic and career future. The scholarship organization also alerted students about other scholarship opportunities throughout the year. Thank You.
Melodi Emanual
North Carolina A&T State University, Class of 2009
The Minority Affairs Committee was an integral part of my successful path to engineering. The MAC Scholarship was the very first scholarship I received at North Carolina A&T State University. Being a part of AIChE not only helped me to see the value and power in my diverse background but the importance of pursuing a career grounded in my passion. The support I received from my MAC professors, staff, and peers facilitated my growth throughout my undergraduate career and in the professional world today. I can truly say the Minority Affairs Committee and AIChE significantly contributed to my success!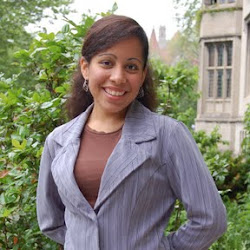 Rocio S. Garay
Carnegie Mellon, Class of 2013
My father earned the primary source of income. My family was struck by the fall of the economy. My little sister was in middle school, and I hadn't yet finished my first year of college at Carnegie Mellon. My primary concern was my younger sister. Beyond the concern of everyday living costs for my family, I did not want my little sister to sacrifice her passions that stretched beyond the classroom. She was highly involved in soccer, dance, and band, all of which I felt were driving and motivating her to do well in school. Activities like those, of course, also require funding. I told my parents I would cover any and all living and education costs for myself in order to ensure that they would have the money to support my sister's extracurriculars. I have been committed to my word with the support of organizations like AIChE and its Minority Affairs Committee. I am honored and thankful.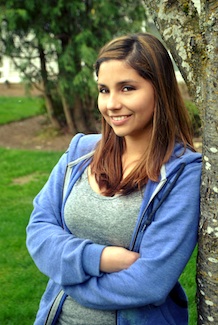 Daniela Makowski
George Fox University, Class of 2012
I would like to thank the Minority Affairs Committee for sponsoring my scholarship. I cannot describe how grateful I am to have people who care about me and support me financially. Being a recipient of the MAC Scholarship helped me tremendously with my finances in school. It is because of people like you that I was able to graduate summa cum laude in April of 2012. I received my B.S. in Mechanical Engineering at George Fox University in Newberg, Oregon. I love engineering, and I am grateful for the people who have helped me accomplish my dream. Prior to graduation, I was offered four engineering jobs in the Portland area, and I decided to accept an offer at Columbia Helicopters in Aurora. I recently started work there, and so far I've gotten to work with a few Boeing 107-II, the famous Seaknight, and a Boeing 234, the Chinook. This fall, I will be starting my graduate studies at the University of Southern California Viterbi School of Engineering. Once again, I am very grateful for your generosity and the support you give to students like myself who lacked the finances to attend school.
Rim Mehari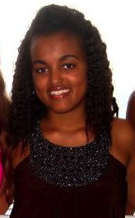 I was really honored to receive the MAC scholarship during my first year in college. It truly furthered my interest in the sciences. I went into my freshmen year as a pre-medicine student interested in biology. However, my first year experience with chemistry has sparked curiosity in chemistry and other science-related fields. As I continue to my second year, I will be taking more advanced chemistry classes and will explore this newfound curiosity in hopes of finding a strong passion. I believe that the MAC scholarship is part of the foundation of my interests in the sciences and has enabled me through different resources to realize my interests.
Jillian Rogers
University of Maryland, Baltimore County, Class of 2014
Being a recipient of the AIChE minority scholarship award has been invaluable in my success this year as I work to complete my biochemical engineering degree. As a returning student and a mother of three boys, paying for my education is always a struggle. Thank you so much for all of your support in achieving my dream.
.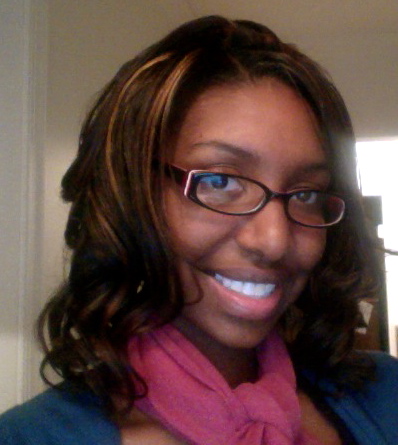 Andrea Williams
Chatham University
I am honored to be a 2011 winner of the American Institute of Chemical Engineers Minority Affairs Committee Scholarship. How I would pay for college crossed my mind numerous times because tuition and fees were far more than I could afford. It was tough at times to focus on school because I worried about how I would pay for my education.
I am a chemistry major at Chatham University with hopes of becoming a forensic chemist. Despite qualifying for work/study, I was unable to secure a job on campus. On top of that, I was diagnosed with Myasthenia Gravis, a chronic autoimmune disease. Though I was forced to take frequent rest breaks from my studies, I successfully passed my classes. I look forward to continuing a rigorous curriculum. Your generous award was a testament to the Committee's commitment to invest in seeing a future chemist become successful.
Alan T. Lee
Texas A&M University, Class of 2013
I am extremely grateful to be a recipient of the AIChE Minority Scholarship. This award has helped me to continue pursuing a degree in the field of chemical engineering at Texas A&M University. I am entering my senior year and have achieved things that I was not sure would ever happen for me. College allows you to mature as a person and make new connections. Getting a degree is important if you want to go anywhere in life, especially in this economy. This award has relieved some of the stress of financing a college education which will forever change my future. Thank you.
To make a secure online donation to the MAC Scholarship Fund, please click here. To find out other ways you can get involved with the MAC Scholarship Fund, please contact Stephanie Viola, Development Manager, AIChE Foundation, by emailing stepv@aiche.org, or calling 646-495-1342.
Image: graduates throwing mortarboards, neonbubble via Flickr