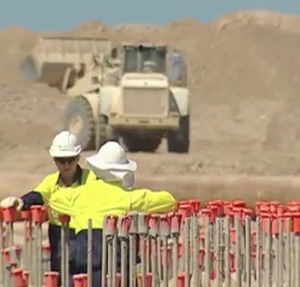 Chevron's ambitious Gorgon liquified natural gas (LNG) project in western Australia is now under way and is expected to supply 10,000 jobs in Australia alone at its peak.
To support the growing island workforce, a modular village is being built that will house 5,000 workers; while thousands overseas jobs are required to supply LNG modules from South Korea, gas turbines from Italy, heat exchangers from the US, and modular housing from Thailand.
When Gorgon finally ramps up production in 2014, it will produce 450,000 barrels of oil equivalent a day. Check out the video in the panel at right for an overview of the scope and progress of this amazing project.