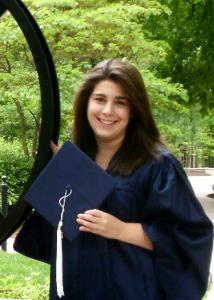 Where are you from?
I grew up in Lansdale, PA, but currently live and work in Allentown, PA.
What company/institution do you work for?
Kraft Foods at the company's Lehigh Valley Plant.
Where did you complete/are you completing your chemical engineering education?
Penn State.
How many years have you been a member of AIChE?
6 Years.
Describe a recent challenge you managed, notable achievement, or obstacle you overcame at your job or in your work as an AIChE member.
A few months ago at work I was given the task of managing and coordinating the plant's resources for R&D trials in one of our departments. While I didn't have any prior experience with R&D trials, I was able to transfer skills I had learned in school, and more importantly, call on the leadership and organizational skills I have learned from both being a president of Penn State's AIChE Chapter and my current position as vice chair of YPAB. In the end I was able to successfully develop a process that would enable trials to run smoothly and be completed in their allotted time.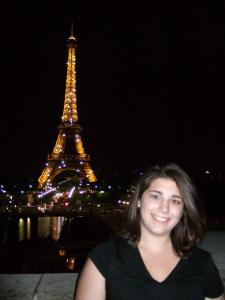 What do you do to meet people in your field?
I stay involved in AIChE. I attend national, regional, and local meetings. I also try to attend as many networking opportunities at work as possible, including engineering meetings and Supply Chain Women conferences. In addition to attending conferences through work this year, I volunteered to be a buddy for our summer intern. This gave me a chance to take the intern to different locations so that he could see what other facilities did, which also gave me the opportunity to meet people at other Kraft facilities and learn more about their jobs. At the annual conference in Minneapolis, I was able to combine both when I found out that another Kraft engineer was there. I made it my goal of the weekend to make sure I was introduced to him and have since stayed in touch. It's great because I now have another resource at work for help when I'm working on a capital project--and you can never have too many people to bounce ideas off of as a y oung engineer.
There are two types of ChemEs... those who_______ and those who ________.
Those who call a set-back a problem and those who call it an opportunity. Those who can't get out of the box and those who can no longer see the box. Those who stop learning and those who make it a priority to learn something new every day.
What's the first thought you have when you wake up in the morning?
What time is my first meeting? Can I sleep for 15 more minutes?
If your college had offered a class on real-life skills for the aspiring ChE, what would you want them to teach?
I wish they had taught courses on basic business skills, project management, and a basic management course which also included networking skills.
If you weren't a ChE, what would you most want to be?
I would most likely own my own bakery or catering company.
What don't most people know about you?
I love to travel. I also love cooking and baking. I even recently started my own blog to start keeping track of all my creations and party menus (feel free to check it out http://katescakesandcatering.wordpress.com/).
Do you have any advice for current or future young professionals reading ChEnected?
Volunteer for a leadership position in either AIChE (Young Professionals are always looking for more people!) or another organization. It'll give you a great chance to grow your network and also allow you to build leadership and management skills. This will make you stand out at work and open up more opportunities in the future. You'll also make friends from all over the country who you will keep for a lifetime. You can contact Katherine through her LinkedIn profile.