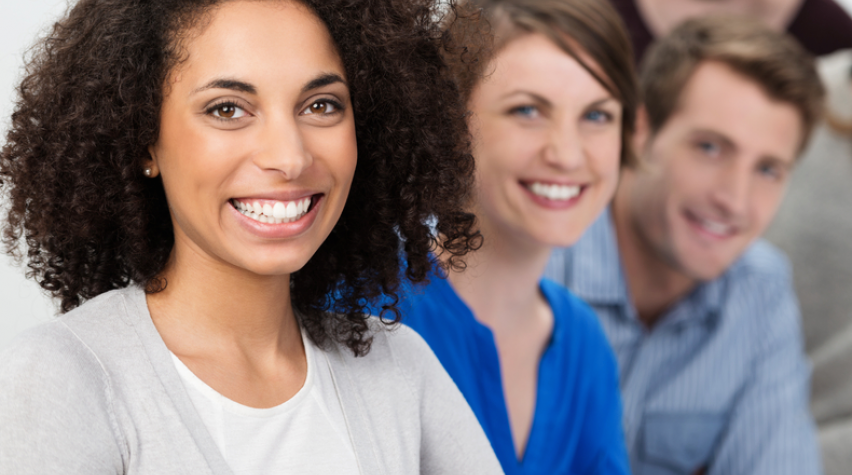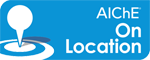 Who said the Spring Meeting starts Monday? For many it started Sunday by attending the various leadership and training sessions going on at the Hyatt Regency in Chicago. I was fortunate to attend a very interesting networking and leadership forum sponsored by the AIChE Chicago local section. The purpose was for leaders from other sections to gather and discuss best practices and share experiences. The talk was fast and furious, but I jotted down a few interesting tidbits. I hope you'll think about them and comment on what your section does for best practices!
Treasurer - It's a Tough Job but Someone's Got to Do It
Feedback from multiple sections was that they preferred for treasurers to stay in the position for two years because learning how to prepare tax forms, bookkeeping, and other duties was more complex than the other exec board positions. One consideration is to have an assistant treasurer who learns the ropes in the first year for a smoother transition. As important as this position is, I think this is a great idea.
Filling Roles - The Endless Battle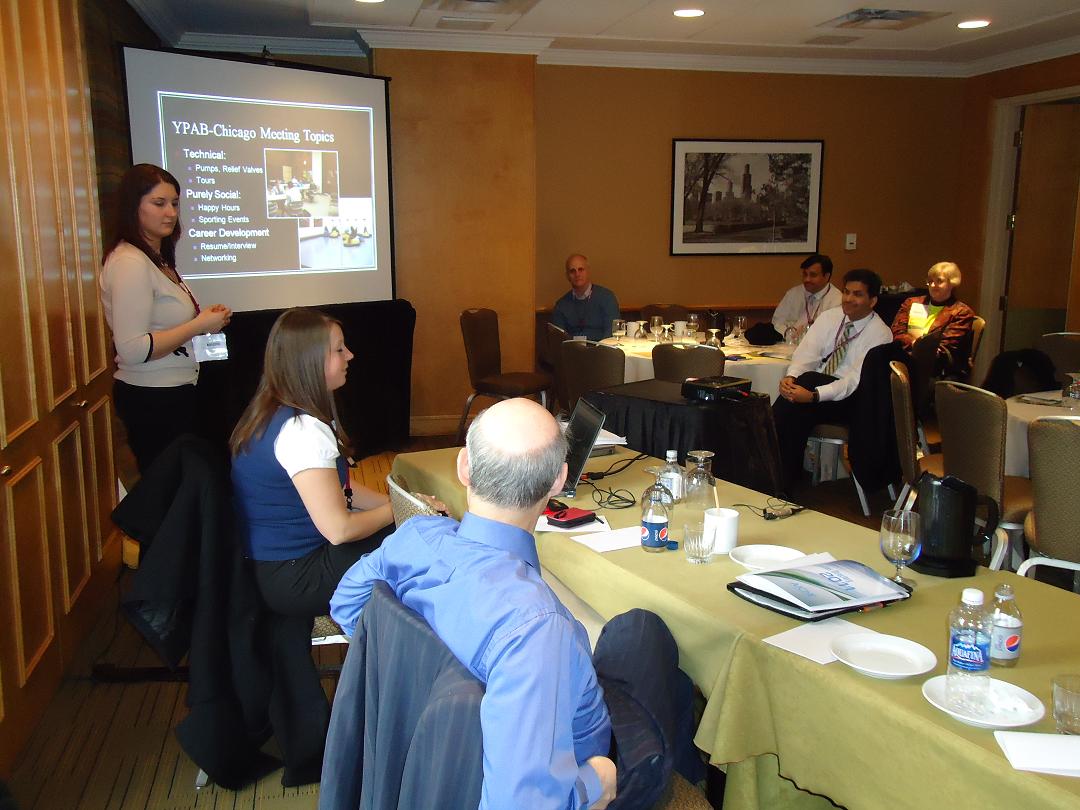 Discussion also led to the age old problem for volunteer organizations - finding dedicated people to help out on committees. This is a tough problem. Some people are naturally motivated to volunteer; others need only be asked, and still others require some uh... arm twisting. But the key seemed to be to fill the most needed roles first - newsletter, monthly (or quarterly) programming. These are the main two ways sections communicate to members. In general, a few strategies are: 1) Reel 'em in slowly. Start with a small non-critical task and let them grow. Some people naturally are afraid of committing to a huge role because they are worried they'll fail and lose face. Always have in mind filling a spectrum of roles, from small to large. Then, when you meet a person who's been to multiple meetings over the past year, offer him the "teaser" role to get started on the path to AIChE fulfillment. 2) Put it in their wheelhouse. Find out what they are passionate about and find a role that they can embrace. Need a webmaster? Talk to that dude who programs engineering applications on the third floor. You know, the guy who cleared Angry Birds Level 21 in fifteen minutes. He definitely has the skills and clearly nothing better to do. 3) Show them the light. If you can point to examples of how being an active member directly led to a tangible benefit, this can be a powerful enough argument by itself. The key here is direct and tangible. Solicit these experiences from your membership and trumpet them periodically in your newsletter or meeting. Of course, you probably want to sanitize names and affiliations to protect sensitive information.
Increasing Meeting Attendance
There are plenty of ways to increase attendance, but trying to describe how in one paragraph can barely scratch the surface. Nonetheless, a couple things to consider are finding a few mid-level managers in major companies in your area and getting them onboard by supporting AIChE. It doesn't necessarily mean direct financial support. But if they can encourage their people to attend meetings, and explain to them the professional benefits of attendance, it could be enough to boost attendance by a few people per month. And this also helps solve the above-mentioned problem of filling roles. Another thing to consider is to bestow upon these "advocates" a simple no-commitment title like "honorary section member" - maybe even include a plaque or framed certificate. The purpose is twofold: it reminds your advocate of your appreciation for her work. But it also is a piece of advertising for the section whenever someone enters her office. Another thing to consider is to work directly with your advocates by asking what they want their employees to learn about. Then, perhaps you can find specialists in those areas of interest to give talks at monthly meetings. Commitment is a two-way street, so don't forget to serve your advocates as much as they serve you.
Students Want More Than Pizza
One topic was related to bringing new and young members into the fold. While offering young people (especially engineering students) free or reduced meeting cost is certainly a strong incentive, they'll REALLY want to attend if they know that consistent student leadership can help land them a job. Schools and companies have two objectives upon which a good AIChE section can capitalize: schools want to increase their job placement rate, and businesses want to hire strong job candidates. It's like peanut butter and jelly. The trick is to make sure AIChE is providing the necessary links to make this happen.
Two Events away from Jeopardy
Not the game show. This is the concept that you are much closer to your section being in trouble than you think. If that big company that always supports your meetings suddenly downsizes or moves away altogether, can your section survive the stress? Or perhaps a leadership vacuum (or rift) could occur that would send your organization into a tailspin. In my section, Chicago, we're lucky enough to be riding on the crest of the wave after some rough years last decade. That means we can't rest on our laurels, because we never know what will happen. When your chapter is strong, you still must make maximum effort to consolidate and leverage those gains so that when the downturn comes, you'll weather it more easily. I hope some of these best practices will help strengthen your section and keep them out of the jeopardy zone. I encourage you to network and bounce more ideas off of your fellow AIChE members during this week. And of course, post your thoughts and opinions on the comments board.