International Women's Day is a global celebration of the economic, political, and social achievements of women past, present, and future. This is the definition from the International Women's Day Press Release itself. It would be nice if the definition were changed to include the technological and scientific achievements of women, but for now, we can infer that the achievements of women chemical and biological engineers have indirectly and directly made an impact on economies, politics, and societies worldwide.
June Wispelwey did a recent post summarizing prominent women chemical engineers in history, including MarieCurie, Florence Nightingale, and Rachel Carson to name a few. She also talked about the women engineers of today (many of whom we have blogged about here) such as Kristi Anseth, Frances Arnold, and current AIChE president Maria Burka. Read the full post and add any women you believe should be on the list. This year is the 100th anniversary of International Women's Day so it's more important than ever to recognize it. Looking for an event to attend? You can check out the International Women's Day 2011 Events Page to find events around the world that may appeal to you. Think it's too late? Why not Join Women on a Bridge. Tens of thousands of people will be gathering on bridges around the world, including the Brooklyn Bridge in New York City, Millennium Bridge in London, the Golden Gate Bridge in San Francisco, and the Grand Barriere Bridge joining Rwanda and Congo. All will be gathered to show support for women's causes and celebrate women's achievements.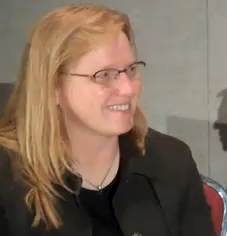 Kristi Anseth
Attend a bridge event, or Check in virtually with Google
Click here or on the map below to find out more about Join Women on a Bridge events around the world.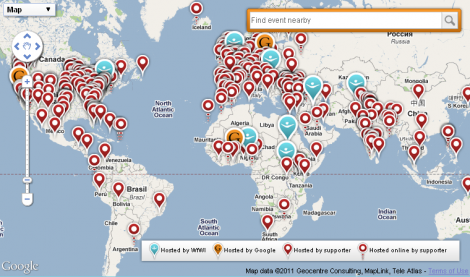 How are you recognizing International Women's Day 2011 - either professionally or personally?