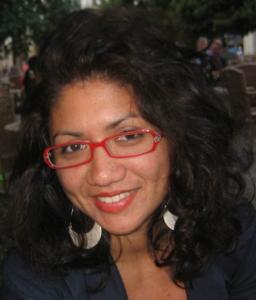 Alessandra (Ale) Carreon graduated with a BS in chemical engineering with a focus in environmental engineering in 2007 from Rice University, where she began her involvement in AIChE. After graduating, she volunteered as the South Texas Section's environmental workshop chair. Since moving to Seattle, Washington, in late 2008, Ale has served AIChE as chair of the Puget Sound local section (PS AIChE) and as the sustainability area vice chair for the AIChE Environmental Division. Ale is grateful for the friendship and collaboration she has formed with David Wishnick, current Vice Chair of PS AIChE and former YP Advisory Board (YPAB) Chair, and a very dedicated and hard-working volunteer. Ale was elected to the role of Director for AIChE'S Environmental Division for 2011-2013 along with her colleague and friend, Sarah Widder, a fantastic and energetic energy engineer with Pacific Northwest National Lab, with whom Ale works closely on projects focused on sustainability. Ale, David, and Sarah are now organizing the annual Regional Conference on Sustainability for the Pacific Northwest, sponsored by AIChE's Institute for Sustainability (IfS), which will take place at the end of April. Responding to a growing interest of young engineers in the Seattle area to gather in camaraderie, Ale co-founded the Young Engineering Professionals of Puget Sound (YEPPS) umbrella organization in 2008. YEPPS promotes interdisciplinary networking and technical learning across professional societies and currently encompasses over eleven participating organizations--more still regularly join. Ale is also co-chair of the Seattle Branch of the Cascadia Region Green Building Council's Emerging Professionals (EP) group, the analog to AIChE's Young Professionals Committee for green building professionals. Ale's calling for outreach activities has led her to earn the titles of "Master Forester" and "Forest Steward" from Seattle Parks, "Carbon Coach" with the City of Seattle's Office of Sustainability and Environment Climate Action Now (CAN) Program and engaged her in a mentoring relationship with a youth through the Washington State Department of Social Health Services (DSHS). She currently specializes in air permitting, modeling, and environmental site auditing as an associate with the international consultancy, ENVIRON International Corporation. She has achieved accreditation as a LEED professional (LEED AP) and also focuses on green building. Ale is a licensed professional engineer (PE) in the State of California. Ale is passionate about sustainability applications in the chemical engineering profession.
Below is my recent interview with Ale:
Felicia: Where are you from?
Ale: I currently live in Seattle, Washington; however, I grew up living between the United States and Europe. My father is from the Philippines and my mother is from Italy, so between the U.S. and those two countries, there are many places I call home!
Felicia: Where did you complete/are you completing your chemical engineering education?
Ale: I attended Rice University and graduated in 2007 with a BS in chemical engineering, focusing on environmental engineering in my curriculum.
Felicia: How long have you been a member of AIChE?
Ale: I have been a member of AIChE since college, when I served as Rice's student chapter president, and have been enthusiastically involved ever since.
Felicia: What company/institution do you work for?
Ale: I currently work for ENVIRON International Corporation, an international environmental and health consultancy firm.
Felicia: Describe a recent challenge you managed, notable achievement, or obstacle you overcame at your job or in your work as an AIChE member?
Ale: One of the most recent challenges-turned-achievement I have encountered in my work as an AIChE member was managing the activity of the Puget Sound local section after moving from Houston. The primary challenge lay in determining what programming to offer the engineers of Western Washington when I did not yet understand the engineering interests and focus areas of the region. In time, with the support of local section volunteers and past chairs, the local section has come to offer regular monthly programming and events and hosts the premiere AIChE IfS Regional Conference on Sustainability in response to the area's leadership in sustainability practice development.
Felicia: What do you do to meet people in your field?
Ale: Meeting other people in my field is a significant endeavor because I'm interested in so many things and like to claim many different fields. My primary concentration, however, is on sustainability. Because of my passion in sustainability, I understand that collaborating with professionals in all industries is important in order to address sustainability problems effectively and comprehensively. As a result, I volunteer not only with organizations like AIChE, which serves chemical engineers like me, but also make sure I vary my interactions with professionals and neighbors and maintain activity in community organizations and other professional societies that expose me to a number of different fields, like the Society of Women Engineers (SWE) or the Cascadia Green Building Council. I also engage in outreach in the community through my forest stewardship and mentoring with Washington State's Juvenile Rehabilitation Administration (JRA) in the State Department of Social Health Services. I find it important for me to give back to my community when I have so many resources from which to draw expertise and support--there's a lot I feel like I can do to help!
Felicia: Tell us a little bit about yourself... What is one of your hobbies? How do you spend your spare time? What's your favorite place to travel? Or anything else you'd like to share...
Ale: In my "free time," I enjoy exercising (specifically, Muay Thai kickboxing, running, and yoga), traveling, book-clubbing, cooking, and attending events that require David Bowie costuming or other such eccentric engagements. My bug for travel is partly a result of having moved around the world frequently over my lifetime. I speak Italian fluently and am proficient in a few other European languages, so it's nice to practice languages too. This past summer, after running in the Seattle Full Rock'n'roll Marathon as a Team in Training member to raise money for the Leukemia and Lymphoma Society, I traveled to South Africa to catch a World Cup soccer game (Spain v. Paraguay--I saw the champions play!) and attend a week-long surf camp. Then, I visited family in Italy and Germany, and ended my vacation with a trip to Iceland. It was an amazing experience and solidified my love for sports (a new one--surfing!) and travel, especially to Africa.
Felicia: Where can readers ChEnect with you (other than ChEnected)?
Ale: You can reach me via LinkedIn at http://www.linkedin.com/in/alecarreon. Feel free to send me a message -- I look forward to connecting with you!