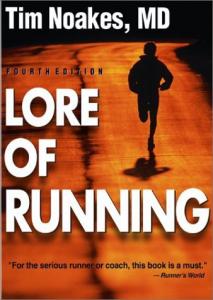 Review of The Lore of Running by Timothy Noakes
Chemical Engineering principles can be applied to many everyday examples, including, yes, running. Timothy Noakes uses energy balance and heat transfer principles in helping us to improve running techniques. Unlike other running books, The Lore of Running is loaded with correlations and research data.
Noakes has a very scientific approach to running. For example, Chapter 4 is dedicated to temperature regulation. Noakes uses heat balance and heat transfer concepts to explain how heat affects a runner's performance as well as how to prevent the body from overheating. While most running advice focuses on ambient temperature, Noakes also accounts for the effect of humidity.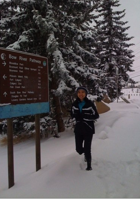 As humidity increases, the ability to lose heat via sweating is decreased. With high humidity, one would need to slow down which reduces heat generation to avoid overheating, especially when sweating is not adequate for cooling the body.
I started running frequently when I was in Calgary where the climate is arid and cold. My body was conditioned to running in a low humidity environment that is optimal for heat transfer.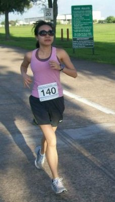 When I moved back to Houston earlier this year, I found that my body has to recondition itself to handle the heat and humidity, particularly between July through September when relative humidity is often higher than 80%. Combining my heat transfer knowledge along with the help of weather.com, I am able to find a more optimal time of the day where ambient temperature and humidity is lower for my long runs.
This is a great book for any runner who appreciates scientific explanations. This book is also another of demonstration of how versatile chemical engineering principles are. More examples can be seen in the September 2010 edition of the CEP's article: "Engineering a Healthy Body."
Share with us your own experience where chemical engineering knowledge has helped you in your hobbies.
Related articles by Zemanta