The Research Coordination Network (RCN) on Carbon Capture, Utilization and Storage (CCUS) is a project funded by the National Science Foundation (NSF) under the Science, Engineering and Education for Sustainability (SEES) program.  The aim of the RCN-CCUS is to advance the field of CCUS by coordinating interdisciplinary research, training and educational activities.
Learn more about our mission and the RCN-CCUS
Featured CCUS Researcher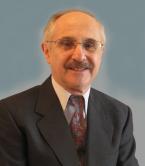 Prof. Ed Rubin from Carnegie Mellon University has served various CCUS-related groups including the UK CCS Research Centre.  He was also the lead author of a white paper on costing methods for CCS. Learn more
Upcoming Events
Sunday, June 21-24, 2015, 9:00am EDT
Call for Papers is now open for the Fifth International Conference on Accelerated Carbonation for Environmental and Materials Engineering (ACEME 2015) which will take place June 21-24, 2015 at Columbia University, New York, NY.
Read more
Recent Events
Sunday, June 1-10, 2014, 9:00am EDT
The RCN-CCUS and Research Experience in Carbon Sequestration (RECS) partnership, which commenced in 2013 to facilitate educational outreach in the field of CCUS, has continued this year. Founded in 2004, RECS is the premier carbon capture, utilization and storage (CCUS) education and training...
Read more
Monday, April 14-16, 2014, 8:00am EDT
Videos of the conference and presentations are now posted, as well as some interviews of the speakers!
Read more