The Research Coordination Network (RCN) on Carbon Capture, Utilization and Storage (CCUS) is a project funded by the National Science Foundation (NSF) under the Science, Engineering and Education for Sustainability (SEES) program.  The aim of the RCN-CCUS is to advance the field of CCUS by coordinating interdisciplinary research, training and educational activities.
Learn more about our mission and the RCN-CCUS
Featured CCUS Researcher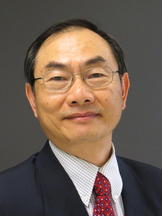 Prof. Liang-Shih (L.-S.) Fan, OSU, is widely recognized for the development of clean energy technologies including CO2 separation from flue gases using high reactivity metal oxides and enhanced H2 production with in-situ CO2 capture.  Prof. Fan's scientific contributions have recently extended to include the direct conversion of shale gas to high purity syngas via chemical looping. Learn more
Recent Events
Tuesday, April 14-16, 2015, 9:00am CEST
View promo flyer and preliminary agenda Further information and sign-up Topics This workshop includes topics such as: Sustainable carbon resources CO 2 capture High temperature electrolysis CO 2 reduction at the nano-scale Highlighting key issues for reaching 100% renewable energy in our energy...
Read more
Monday, November 17, 2014, 9:30am-1:30pm EST
This event brought together approximately 100 middle school students to interact with college students and chemical engineering professionals through a series of hands-on activities.
Read more