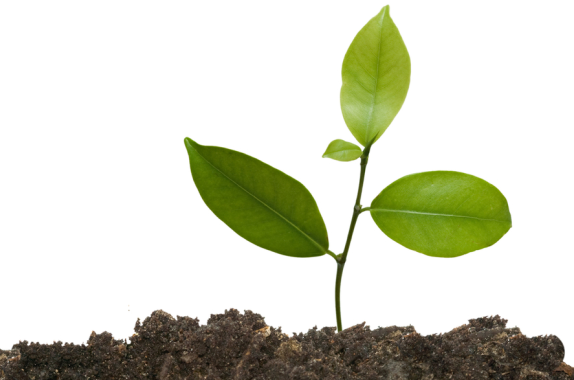 Learn about interdisciplinary research regarding carbon capture, including C02 capture & conversion, C02 storage & EOR, C02 MVA & risk analysis, and policy & law.
The participating researchers of the RCN-CCUS all have very successful research programs related to some aspects of CCUS. The goal of this RCN-CCUS is not to fund the individual research activities but to create a collaborative research program based on existing research efforts by the participating members. In order to facilitate the joint effort, it would be important to:
Recommend metrics for successful CCUS
Propose methodologies for evaluating CCUS technologies
Select boundaries to provide a uniform basis for decision support
This can only be achieved by integrating technical understanding with the policy discussions and public consensus. This leads to our objective to facilitate a dialogue across discipline borders. Such a trans-disciplinary approach has involved work in a virtual environment as well as face-to-face. The following is the specific approaches that this RCN-CCUS take to create multidisciplinary research coordination on CCUS.
Annual Symposiums

Bi-Annual Workshops

Bi-Monthly Seminars via Web-conferencing

Student exchange program
Technologies for capturing CO2 from gas streams have been used for many years to produce a pure stream of CO2 from natural gas or industrial processing for use in food processing and chemical industries. Both post-combustion CO2 capture and oxy-combustion technology provide retrofit options for existing coal-fired power plants. Methods currently used or developed for CO2 separation include but not limited to:
Physical and chemical solvents, particularly monoethanolamine (MEA)
Various types of membranes
Adsorption onto solids
Cryogenic separation
Other novel technologies include ionic liquids, Nanoparticle organic hybrid materials, and chemical looping sorbents
These methods can be used on a range of industrial processes; however, their use for removing CO2 from high-volume, low-CO2 concentration flue gases, such as those produced by coal-fired power plants, is more problematic. The high capital costs for installing post-combustion separation systems to process the large volume of flue gas is a major impediment to post-combustion capture of CO2. In addition, a large amount of energy is required to release the CO2 from solvents or solid adsorbents after separation. Major technical and cost challenges need to be overcome before retrofit of existing power plants with post-combustion capture systems becomes an effective mitigation option. Capture technologies will likely improve in the coming years, thereby improving economics.
Integrated CO2 capture designs
A number of the integrated carbon capture technologies are designed and built around existing or new energy conversion systems (e.g., H2 production from fossil fuels). One such approach is to use limestone sorbents to capture CO2 from the gas mixture. Limestone, or calcium carbonate, is calcined to form calcium oxide, which is then used to react with and continuously remove the CO2 product formed during the WGS reaction. Because the CO2 absorption proceeds at very high temperatures, the substantial heat of carbonation is useful and is actually incorporated into the overall process.(22-24) This basic idea has led to development of a number of integrated carbon-capture processes that enhance H2 production via the carbonation-calcination loop of the calcium-based sorbents, such as the Zero Emission Coal Alliance (ZECA) process(25), HyPr-RING process(26), ALSTOM process, GE process(27), and calcium looping process.(28)
Another approach to producing carbon-free H2 employs a different looping technology based on an oxidation-reduction cycle. These technologies, including coal-direct chemical looping and syngas redox processes, use looping particles made from metal or a low oxidation state metal oxide as oxygen carriers. The metal reacts with steam to form the metal oxide, and it is converted back into the metal in the presence of a carbonaceous fuel that needs the oxygen for its combustion. By separating the process steps into two reactors, one for the oxidation of carbonaceous fuels (e.g., CO, coal, and biomass) and the other for the reduction of steam, inherent gas separation can be achieved while producing high-purity H2. The exit stream of the fuel reactor contains only sequestration-ready CO2 along with water, which can easily be condensed out. The advantages of this approach to H2 production are that it eliminates the separation of H2 from the fuel gas and does not require the cleanup of fuel gas prior to H2 production.(29) Moreover, chemical looping processes produce a sequestration-ready CO2 stream at high pressure, which eliminates a costly pressurization step.
CO2 Conversion and Utilization
With an introduction of the utilization portion of the carbon management scheme, this area of research requires rapid and efficient technological development. While the current view on the CO2 utilization in the United States is limited to EOR (Enhanced Oil Recovery), there are many other options for CO2 conversion to useful products (e.g., chemicals, fuels and construction materials). Thus, one of the main questions to be addressed by the RCN-CCUS is what should be considered as sustainable CO2 utilization and what are the technological and economic challenges to be overcome.
Disposal or long-term storage of CO2 is the final step in carbon management. Although the cost of storage accounts only for a small portion of the total cost(2), it may well be the most difficult step in the chain of CCUS. The challenge will grow over time as the volumes that will need to be stored grow rapidly. At present the world is releasing about 8.5 Gt/year of carbon into the environment. As mentioned before, storage volumes over the century could easily amount to several thousand Gt of CO2. Many different technologies have been suggested for long-term CO2 storage. These include storing CO2 in the ocean, in geological formation (Figure 3), and through mineral sequestration, which involves the formation of solid carbonates from CO2 and minerals. Power plant designs and CO2 storage are usually very distinct operations. The goal of the power plant operator is to deliver a stream of concentrated CO2, which typically will have to be pipelined to the site of disposal. Any capture scheme can be combined with any disposal scheme. There are a few exceptions in which the sorbent used in the power plant is directly disposed of. While the CCS technology is still too new to settle on a single approach, any storage option that would be useful beyond small niche markets must possess the following properties: have a large capacity, be safe, be environmentally benign, and guarantee the long-term stability of storage. Storage lifetime constraints will become more stringent over time. With an introduction of the utilization portion of the carbon management scheme, this area of research requires rapid and efficient technological development while building up the scientific foundations for the future. Thus, we propose the RCN-CCUS to address this challenge.
1) Usually disposal of the sorbent is either too costly or defeats the purpose of CCUS. For example, lime sorbents are made from limestone and in their production produce more CO2 than they bind. Thus, they would not store any net CO2 if they were used only once.
Public doubts over safety and accountability of CCUS have already hampered its introduction. In 2006, the United Nations Framework Convention on Climate Change in Nairobi failed to sanction geological storage due to political uncertainties. Thus, to gain the trust of the public at large, CCUS research will need to focus on verification and accounting.
In recognition of the importance of monitoring and verification, the Department of Energy has set ambitious goals for CO2 retention, demanding strict accounting standards for storage inventories. Indeed, DOE's target exceeds the accuracy taken for granted in day-to-day transactions like the purchase of gasoline. While DOE demands 1% accuracy in the inventory mass balance, gasoline pumps, which are usually not temperature compensated, may stray by several percent from the actual mass balance (Suiter, 2007).
However, injection measurements are far easier than accurate inventories of the CO2 stored in the reservoir. Methods that can create such an inventory without having to rely on a historic record of injections and a continuous observation of potential leak paths would be highly preferable. There are a number of dynamic effects that make accurate accounting of the CO2 difficult.  For example, it is possible for CO2 to migrate out of the storage reservoir.  Whether or not this leads to actual leakage is difficult to determine. The relatively high background of CO2 in the atmosphere and soil, coupled with seasonal fluctuations in CO2 fluxes, make accurate detection of slow leaks difficult.  Chemical conversion and dissolution of CO2 further complicate a full accounting.
It is therefore our concern that the adoption of CCUS will fail, not because the procedure is unsafe or unreliable, but because it is not yet possible to independently and objectively determine the inventory of CO2 stored.  Unless accounting schemes can be developed that are able to measure the total amount of injected carbon from first principles without having to trust prior observations, the public will, quite rightly, remain skeptical. There are enormous financial stakes involved in reservoir construction and maintenance. It is this concern which makes it necessary to develop an inventory tool that will allow an independent and accurate accounting of the injected carbon.
The RCN-CCUS aims to address these issues on MVA as well as risk analysis methods via transdisciplinary collaborations among participants.
Any environmental mitigation technology would not be deployed without a regulatory system, and without the existing technologies these regulatory systems would be meaningless. Thus, it is important for policy and law makers to understand the current research and development status of CCUS technologies. CCUS will not be fully employed if there is no global agreement, and thus, in-depth discussions among global participants will be important. The RCN-CCUS aims to investigate these issues for both USA and other participating countries and learn from each other's experience, since the selection of CCUS technologies is often location-specific.