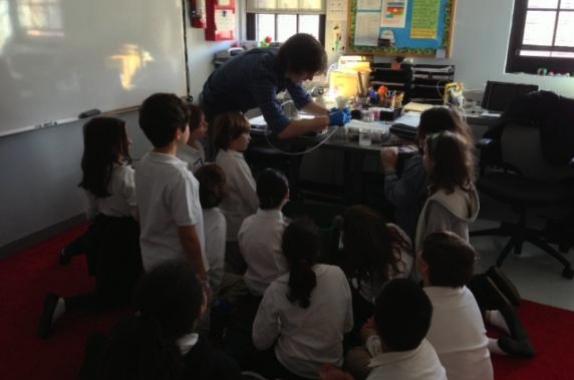 Learn about CCUS education efforts, including K-12, young professionals, and women in science and engineering. Read about a recent example on ChEnected.
Bay Area High School Students Experience Chemical Engineering at AIChE Annual Meeting
Outreach for K-12 students is another important aspect of the RCN-CCUS's proposed activities. We believe that K-12 teachers (Kindergarten through high school) can play a powerful role in acting as multipliers for basic knowledge deemed crucial to society. However, with complex and relatively new concepts such as CCUS, teachers do not always have easy access to the key concepts and introductory level understanding of CCUS. The RCN-CCUS will systematically develop and run a webinar series to provide high level introductions to the basic concepts and recent challenges/advances of CCUS across its multiple disciplines of science, engineering, technology, law and policy, economics, and social sciences. These webinars are geared towards K-12 teachers but open to the public as well. The Webinars are administrated by AIChE through their existing Webinar structure. They are archived and available for future access as well.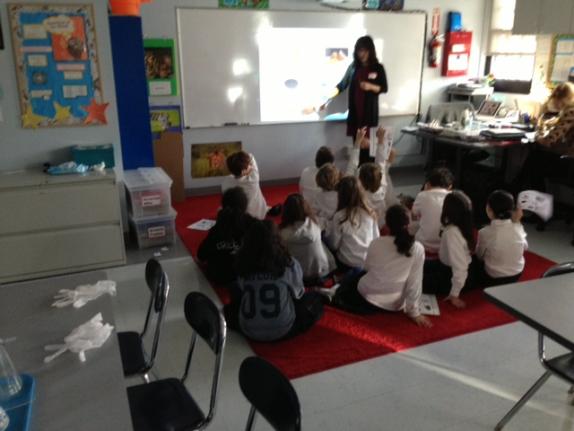 The team continues to develop experiment modules for hands-on demonstration for K-12 students based on our proposed research. They are designed to teach students about various scientific and engineering fundamentals of CCUS technologies. For example, the PI has designed a science demonstration project entitled "Fight the Acid Rain with Oysters!" that is geared towards K-12 students. Students add CaCl2 and Na2CO3 into two separate beakers to make completely dissolved, clear solutions. Then, students precipitate CaCO3 by combining the two solutions. These are simple reactions but students always enjoy seeing rapid precipitation of carbonates. We explain that Ca can be extracted from waste oyster shells and they can be used in CCUS technologies as carbon capture sorbent. During this demonstration, students learn the concept of mass transfer and the effects of particle size and pore size distribution on reaction rates. They also learn how to design an effective liquid-solid separation unit and how high surface area CaCO3 can capture SO2 and CO2 from the flue gas of a coal-fired power plant and then be used to make environmentally friendly sheetrock for construction. The first demonstration occurred on January 31st, 2013 at the Birch Wathen Lennox School, New York working with the science teacher, Mr. Ian Miller. Two classes of total 34 students attended these demonstrations.    
Two other modules developed by the PI are "Carbon Capture in Water" and "Carbon Captured Chalk."  "Carbon Capture in Water" uses a phenol red indicator to visually demonstrate how water captures carbon via the reaction CO2 + H2O ↔ H2CO3.  "Carbon Captured Chalk" allows students to create chalk (CaCO3) by reacting Na2CO3 and CaCl2¬ together.  The two modules together show how, with an intermediate reaction (2NaOH + H2CO¬3 → Na2CO3 + 2H2O), one can produce chalk from CO2 (overall reaction:  CO2 + 2NaOH + CaCl2 → CaCO3 + 2NaCl + H2O).  The two modules were presented by Tony Butterfield, Assistant Professor at the University of Utah, at a workshop at the Carbon Management Technology Conference 2013 in Alexandria, VA on Oct. 20, 2013 and at a session at the AIChE 2013 Annual Meeting in San Francisco, CA on Nov. 3, 2013 (see ChEnected article above).  Butterfield's presentation can be found here, and the two presented modules, along with other teaching modules by Butterfield, can be found here.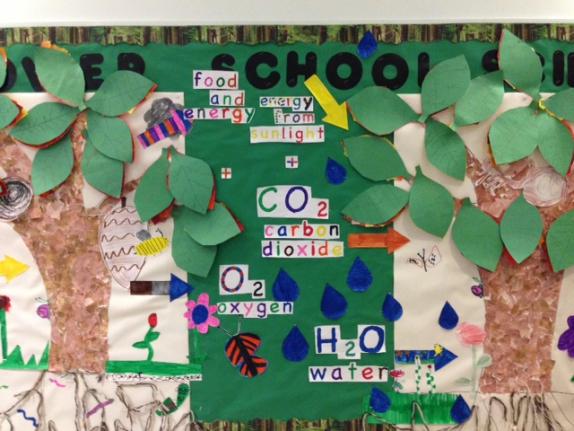 The RCN-CCUS team also continues to leverage a current, successful program to recruit high school students into theirs labs to experience hands on research.  The Earth Institute and the Lenfest Center for Sustainable Energy which sponsors a number of high school students via a summer internship program will continue their support. Most faculty members involved in the RCN-CCUS host 3-4 high school researchers during the summer.
While there are strong industrial interests in CCUS, there are no nationwide or worldwide formal educational programs for CCUS addressing multidisciplinary approaches to CCUS. Thus, we also plan to educate practitioners and the wider public with multidisciplinary outreach and training in physical, natural, and social sciences, engineering, economics, business, and law with a theme of CCUS. Specifically designed a webinar series is given each year with speakers from multidisciplinary background to achieve a high level understanding of the science and technology underlying energy and CCUS as well as their economic, financial, political, and societal implications. Discussions on how to shape a regulatory framework to enable revolutionary change while incorporating the latest scientific and engineering information will also be incorporated into each Webinar.
Columbia University has been developing a new Masters program on Carbon Management. Its core classes include courses from Science, Engineering, Policy, Law, and Public Health to train the workforce understanding the multifaceted nature of CCUS. We plan to launch this Masters program in the fall of 2013. Thus, this program can be one of the platforms for the implementation of our RCN-CCUS efforts. The involvement of the five professional engineering societies in the curriculum development will be very valuable and ensure the educational contents to be relevant to current technological practices in cross boundaries of different science and engineering disciplines.