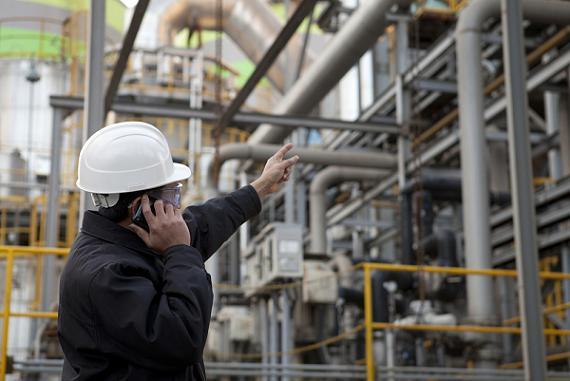 Known as Process Safety Boot Camp in North America
Course Type:
Instructor-led (classroom) Course
Foundations of Process Safety was developed by AIChE's Center for Chemical Process Safety especially for companies looking to train chemical engineers in the fundamentals of Process Safety. It is widely used by corporate training departments across different sectors of the chemical enterprise. Companies large, small and in-between all use this course to ramp-up staff knowledge to a common level quickly and easily.
This intensive 4-day course is also offered periodically throughout the year to the broader chemical engineering public. Taught jointly by process safety veterans with decades of experience at major companies from the process industries, the course is highly interactive.
Every course is taught by two instructors, each with a minimum of 25 years experience. They cover key process safety  areas including Risk based Process Safety, Process Hazard Analysis, Regulatory Compliance and Process Safety in Plant and Design Operations.
Interested in taking this course in North America ?
Please register for Process Safety Boot Camp course.
Continuing Education Units:
Professional Development Hours
Pricing
 

Bahrain

Germany

India

AIChE Members*
$2,195
$2,195
$1,200 or ₹73,000
AIChE Grad Student Members
$1,097.50
$1,097.50
$600 or ₹36,500
AIChE Undergrad Student Members
$1,097.50
$1,097.50
$600 or ₹36,500
Non-Members**
$2,395
$2,395
$1,250 or ₹76,000
Training 10 or More? Volume Pricing is available. Send an e-mail to edu@aiche.org for more information.
 
*Employees of CCPS member companies can register for this course at the AIChE Member price.If you do not see the appropriate price in your shopping cart, please contact customerservice@aiche.org or call 1.800.242.4363 (outside the US call 203-702-7660) before checking out.
** AIChE Membership is just $199 a year. For more information on becoming an AIChE member click here.
If you are interested in scheduling this course for
In-Company Training
, please complete the
Request for Proposal Form
and we will e-mail you a proposal. 
Registration
No public sessions of this course are scheduled at this time. If you are interested in receiving updates related to this course please fill out the Course Inquiry Form
Registration Instructions: