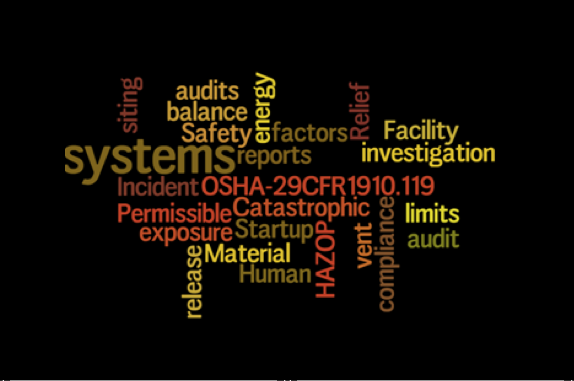 Course Type:
Instructor-led (classroom) Course
Responsibility Requires Knowledge
Your responsibility to protect workers and the environment from hazardous chemicals requires thorough knowledge of the latest OSHA and EPA regulatory requirements.
Join process safety and risk management expert Don Abrahamson for an up-to-date look at the OSHA PSM Regulation 29CFR 1910.119 and the EPA Prevention Program process safety regulatory requirements. You'll leave with the knowledge you need to effectively implement, evaluate and audit an OSHA or EPA process safety management program in your organization. 

Build a PSM Plan for Your Company
In three days, you'll gain new insight through lectures, discussions and problem-solving sessions that will help you implement, evaluate and audit an OSHA or EPA process safety management program in your company. You'll examine PSM principles and values; audit procedures for compliance with process safety regulatory requirements; and the benefits of an effective PSM program plant- and company-wide. You'll also look at process safety failures that drive home the need for effective process safety programs.
Continuing Education Units:
Professional Development Hours
Pricing
AIChE Members*
$1,695
AIChE Grad Student Members
$847.50
AIChE Undergrad Student Members
$847.50
Non-Members**
$1,895
Training 10 or More?
Volume Pricing is available. Send an e-mail to

edu@aiche.org for more information.
*Employees of CCPS member companies can register for this course at the AIChE Member price. Please contact Customer Service at customerservice@aiche.org or call 1-800-242-4363 (outside the US call 203-702-7660).
** AIChE Membership is just $199 a year. For more information on becoming an AIChE member click here.
If you are interested in scheduling this course for
In-Company Training
, please complete the
Request for Proposal Form
and we will e-mail you a proposal. 
Registration
Note: Registered attendees will receive an email 4 weeks before the course start date (6 weeks if course is outside the U.S.) notifying them of the status of the course. Please do not book airline tickets before you receive notification as we cannot reimburse tickets or airline change fees if the class is not held. If you have any questions, please call Customer Service (800.242.4363 or 203.702.7660 outside US).