Recognizing Catastrophic Incident Warning Signs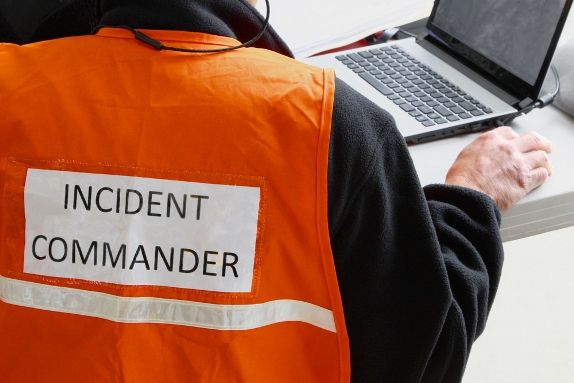 Course ID:

Type:

Public (classroom) Course

Language:

Skill Level:

Duration:

CEUs:

PDHs:
Special 1-day Version
Special 1-day version of this course is being offered in Frankfurt am Main, Germany prior to the 2016 European Conference on Process Safety and Big Data. To be notified once registration is open, contact edu@aiche.org.
Do you understand why you are having process safety incidents and what to do to prevent them and minimize their impact? What if you could predict if an incident was going to happen before it does? You can't predict exactly when an incident will occur, but you can practice a higher degree of situational awareness and key in on the incident warning signs that occur before an incident and then act on the warning signs once you have identified them. 
This course will provide guidance and real-world experiences on how to recognize catastrophic incident warning signs. Identifying these subtle indicators of weaknesses in existing business processes and safety programs is an excellent way to drive continued improvement in your process safety program. Catastrophic incidents do not just happen; they often result from weaknesses in management systems used to control an operation. Often, weaknesses provide warning signs – subtle or not-so-subtle indicators that something is wrong or about to go wrong.
Instructor(s):
Jim Conner joined CCPS as a Staff Consultant in 2011. He has 35 years of experience in chemical process engineering, chemical manufacturing operations, and R&D across operations in Asia, Europe, Middle East, and North America. Most recently Jim held the position of Sr. Vice President, Operations for Enerkem, a solid waste-to-chemicals startup venture. Prior to Enerkem, he served as Vice President, Operations and Technology for Celanese, with responsibility for domestic and international operations and R&D facilities. He also was accountable for the design and startup of a world-...Read more
Louisa Nara is the Technical Director of the Center for Chemical Process Safety (CCPS) for the American Institute of Chemical Engineers (AIChE). Louisa comes to AIChE/CCPS after 15 years with Bayer where she held positions of increasing responsibility including: Manager Process Safety and Crisis Management; Director of HSE, Security and Emergency Response at Bayer's largest US Manufacturing site; and, Director, Risk Management and Compliance, NAFTA. Prior to joining Bayer, Louisa also gained significant experience in process safety, engineering, and HSE with Diamond Shamrock, PQ...Read more
Pricing
No public sessions of this course are scheduled at this time. If you are interested in receiving updates related to this course please fill out the Course Inquiry Form.
Groups
Training 10 or More?
In-company training is available. Learn more.