Particle and Bulk Solids Characterization Technology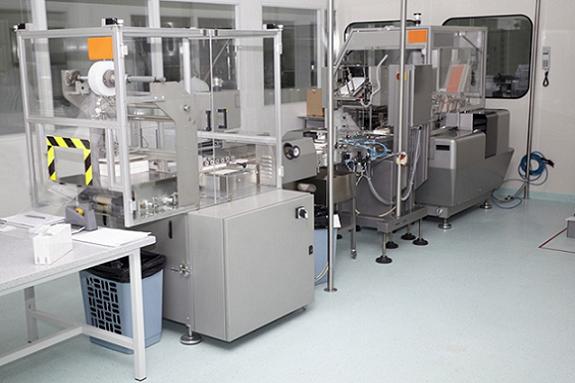 Course ID:

Type:

Public (classroom) Course

Language:

Skill Level:

Duration:

CEUs:

PDHs:
Given the wide range of technologies available today for powder and particle characterization, selecting the best option for an application is not easy. Join particle characterization and technology experts Remi Trottier and Karl Jacob to gain a solid understanding of the basics of particle and bulk solids characterization necessary to properly select instruments and validate data and a look at the latest commercially available technologies.
Applications, problem-solving and new technology
In two days, you'll gain characterization and data interpretation skills you can use to better control particulates, particulate formulation, suspensions and dispersions. You'll examine the basic concepts underlying particle and bulk solids characterization – from nanoscale to millimeters. You'll discuss the measurement of bulk powder properties including specific surface area density/porosity/compressibility and powder flow fundamentals and testing. Plus, you'll learn a general approach to solving particulate problems in your own plant. You'll leave with knowledge of proper instrument selection, data validation and interpretation and other key concepts that will help you better understand and select proper technology.
Instructor(s):
Karl V. Jacob is Research Scientist/Technical Leader in Engineering Sciences at The Dow Chemical Company. He is also founder of the Solids Processing Lab at Dow in Midland, Michigan. For the last three decades, he has worked on a vast array of particle technology problems, with particular expertise in silo/hopper design, powder mechanics, pneumatic conveying, particle engineering and drying.   Karl Jacob is a chemical engineering graduate of Case Western Reserve University. He is a former member of the AIChE Board of Directors and a past chair of the Particle Technology Forum.Read more
Remi Trottier is a research scientist in solids processing at The Dow Chemical Company. He has more than 20 years of industrial experience in particle characterization. He has written numerous papers on particle characterization and taught short courses.Read more
Pricing
No public sessions of this course are scheduled at this time. If you are interested in receiving updates related to this course please fill out the Course Inquiry Form.
Groups
Training 10 or More?
In-company training is available. Learn more.