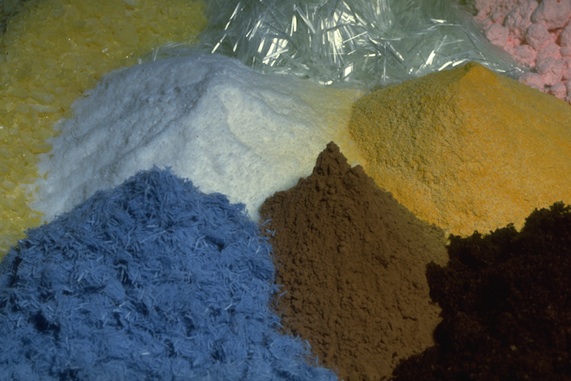 Course ID:

Language:

Skill Level:

Duration:

PDHs:
Too often, bulk solids are being handled without a good understanding of how to correctly design, select, troubleshoot, maintain and purchase bulk solids handling equipment.
As a result, costly flow problems occur that slow production. In this course, you'll learn proven design and troubleshooting principles for handling bulk solids in bins, hoppers, feeders and transfer chutes for safe and trouble-free plant operation.  
Ensure equipment operates efficiently, safely and reliably
In two days, you'll review the fundamentals of bulk material flow and examine common flow problems, types of flow patterns in equipment and how flow properties of bulk solids are measured. You'll consider feeder design, learn proven troubleshooting techniques and gain insight into flow problems that occur when handling fine powders. The instructor also covers common mechanisms of segregation and solutions to these costly problems and gives practical advice for using flow aid devices.
Throughout the course, real-life industrial case histories illustrate the complex concepts you'll learn. In addition, workshops help increase your understanding of the theory and application.
Save $595 or more when you take both this course and CH033 - Pneumatic Conveying of Bulk Solids by registering for CH757 - Solids Handling Combo Course.
This course will be taught by one of the instructors listed below.
Instructors
Eric Maynard

Director of Education and a Senior Consultant with Jenike & Johanson, Inc.

Eric Maynard is the Director of Education and a Senior Consultant with Jenike & Johanson, Inc., which is recognized as the world's leading engineering firm specializing in bulk solids handling technology. Eric received his B.S. in Mechanical Engineering from Villanova University and his M.S. in Mechanical Engineering from Worcester Polytechnic Institute.

Herman Purutyan

CEO of Jenike & Johanson Inc.

CEO of Jenike & Johanson Inc., a world-renowned engineering consulting firm specializing in the storage, flow and processing of powder and bulk solids. He has been recognized worldwide for his technical ability and experience in the field of storage and flow of solids.

Thomas Troxel

Vice President, Jenike & Johanson Inc.

Vice President at Jenike & Johanson Inc., Thomas has been involved in many projects related to flow properties testing, modeling, blending, pneumatic conveying and fluidization.

Andres Orlando

Project Engineer, Jenike & Johanson, Inc.

Andres Orlando is a Project Engineer with Jenike & Johanson. Andrés received his B.S. in Mechanical Engineering and Ph.D. in Granular Mechanics from Clarkson University. His graduate studies focused in computational modeling of granular materials flows and comparing numerical models against physical experiments.
Accommodation Instructions:
Mention you are attending a meeting at the CMC - Toronto and reference ID# N2665149 to get the best available rate (applies to Hilton only).