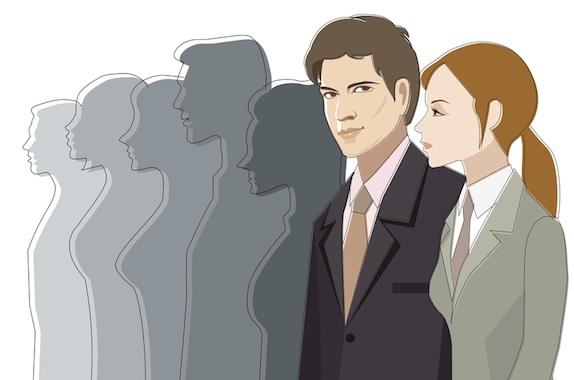 If you're a jobseeker, click here.
When you recruit at an AIChE Career Fair or Conference you reach a qualified, targeted audience of chemical engineers in a wide range of industries. From core process industries to nanotechnology and biological engineering, you'll have access to candidates with industrial and academic experience ranging from R&D to process design to process safety and more.
Online
Onsite
Online Career Fair:
October 8 - 9, 2013
Get ten 45-day postings on the AIChE Job Board
Unlimited access to AIChE Resume Bank
Meet on the scheduled date or schedule follow-up meetings that fit your schedule
Cost: $595 per ev​ent
Onsite at AIChE Meetings and Conferences:
The Annual Meeting attracts more than 4,500 attendees from the R&D community, including industry, government labs, and academia. Employers/Recruiters are positioned among general exhibitors for optimum interaction with conference attendees.
AIChE 2013 Annual Meeting: November 4 - 6, 2013, San Francisco, CA
Your Package Includes:
Three complimentary registrations:

One full meeting registration granting access to sessions, 

exhibits and the opening reception 

Two exhibit-only registrations for access to the exhibit area

One electronic lead retrieval capturing system  One electricity source with 2 outlets One identification sign showing company name One skirted table (6 ft. x 2 ft. x 2.5 ft.)
Two chairs
One wastebasket
Cost: $2,100 per event
AIChE Annual Student Conference (ASC): November 3, 2013 9AM - 2PM, San Francisco, CA
Your Package Includes:
One 10 ft. x 10 ft. booth with side and back drapes

One skirted table (6 ft. x 2 ft. x 2.5 ft.), two chairs, identification sign
Booth carpet and wastebasket
Space at the ASC Recruitment Fair
Listing in the ASC Program given to all 1,500 undergraduate students 

(Recruit for internships and entry-level positions requiring a BS degree)
Cost: $645
Save When You Participate in More Than One Event.
2013 Prospectus & Registration
For more details on benefits and a special advertising offer, view the 2013 AIChE Recruiter Advertising Guide with details and Registration Form by clicking on the link below.
Recruiter Prospectus Guide & Registration Form
Contact:
Contact Denise DeLuca Mallon, AIChE Global Recruitment Sales Manager, to learn more about upcoming fairs.
Direct Phone: 646-279-2149  | Alternate Phone: 646-495-1362
Email: denid@aiche.org